If you're struggling to decide which candy to get for the ghosts and goblins in your neighborhood, Nextdoor is here to help! We polled Nextdoor users across the country to solve one of the most debated questions, what is the best Halloween candy. Across all regions we saw the same ranking of favorites:
Reese's Peanut Butter Cups - 44%

Snickers - 23%

Candy Corn - 18%

Twix - 15%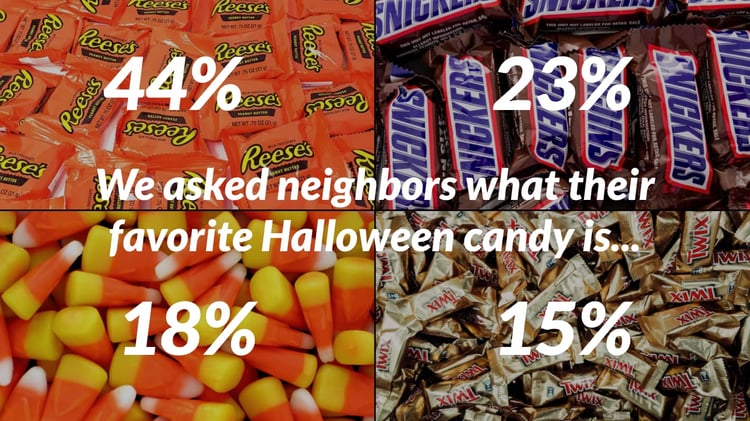 Additional Halloween Ideas:
Neighbors everywhere are deciding how to safely celebrate this spooktacular day this year. Whether you're taking your dressed-up crew around the neighborhood for a socially distant trick-or-treating or creating your own haunted house and staying in with your ghosts and ghouls, Nextdoor can help you make the most of this haunted season.
Need a last minute costume? Check out For Sale & Free to trade with your neighbors. Looking for the best socially distant pumpkin patch and other halloween festivities? Ask your neighbors for local recommendations. Want to create an outdoor haunted house experience for your neighbors? Post on Nextdoor to plan times for neighbors to stop by for a socially distant spook-fest!
No matter what you decide to do, check out Nextdoor's Treat Map to find the best Halloween experiences in your neighborhood. Let neighbors know if you'll be handing out candy, place a teal pumpkin out front if you'll have allergy friendly goodies or if you'll just be waving to the trick or treaters, place a "no candy" sign in the front of your yard. Be sure to add your home if you're going to decorate-a-door, display jack-o-lanterns or dress up in costume to wave at neighbors.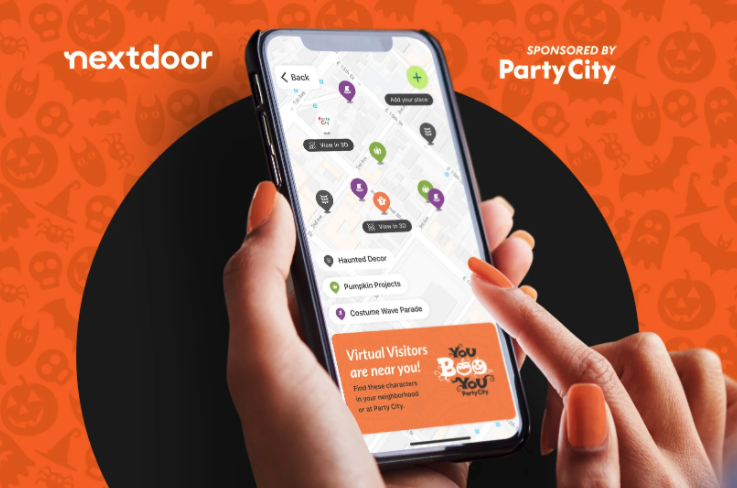 *Survey methodology: Nextdoor US poll conducted with 130K participants, 10/23 - 10/28/2020