Everyone is pretty over the phrase, "things are different now," but that's just the truth we face. Halloween is no exception, but that doesn't mean it needs to be downplayed. People have proven how creative they can be when it comes to doing things "a little differently."
Inspired by the resourcefulness of families and neighbors and communities everywhere, The Hershey Company is supporting a new website launched by the Halloween Costume Association to provide guidance on how to best celebrate Halloween safely based on where you live, and Nextdoor is here to help spread the word. Hershey and Halloween have a special relationship, and this year it's stronger than ever.
In alignment with CDC holiday celebrations guidelines, the new site Halloween2020.org offers an interactive color-coded COVID risk map (provided by Harvard Global Health Institute). Your county's color corresponds with a guide to fun, safe, creative ways to celebrate and participate in Halloween safely.
Get inspired by everything from a family pet parade around the block to a face mask decorating activity to a neighborhood candy hunt to a Halloween pinata. If your zone is considered safe enough for some outside neighborhood activities, get the word out and organize on Nextdoor!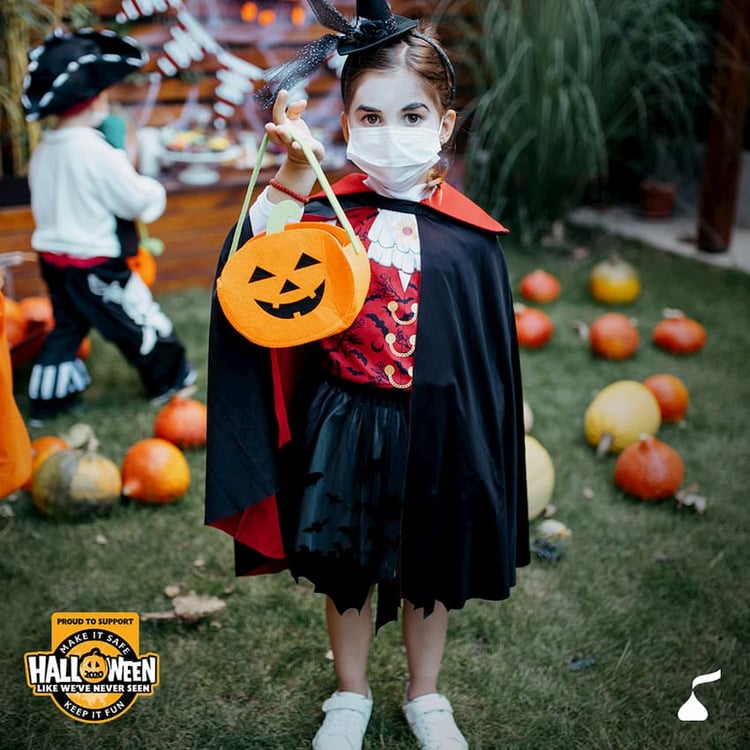 The takeaway – there are many fun and safe ways to celebrate this Halloween season. From carving pumpkins to having Halloween-themed movie nights with your favorite Halloween treats like Hershey's, Reese's and Kit Kat, there are many ways to make the season memorable.
Go to Halloween2020.org and start preparing now for your once-in-a-lifetime Halloween! And for even more inspiration using Hershey products, visit hersheyhappiness.com.
Contact us to learn more about Sponsored Posts for your brand.