Travel plans were hampered by the pandemic, but more than 1 in 4 neighbors say they're very likely to book a vacation in 2021(source: Neighbor poll 2021). Many Nextdoor members feel that the vaccine made travelling an option again, so they're looking to safely plan trips to places near and far.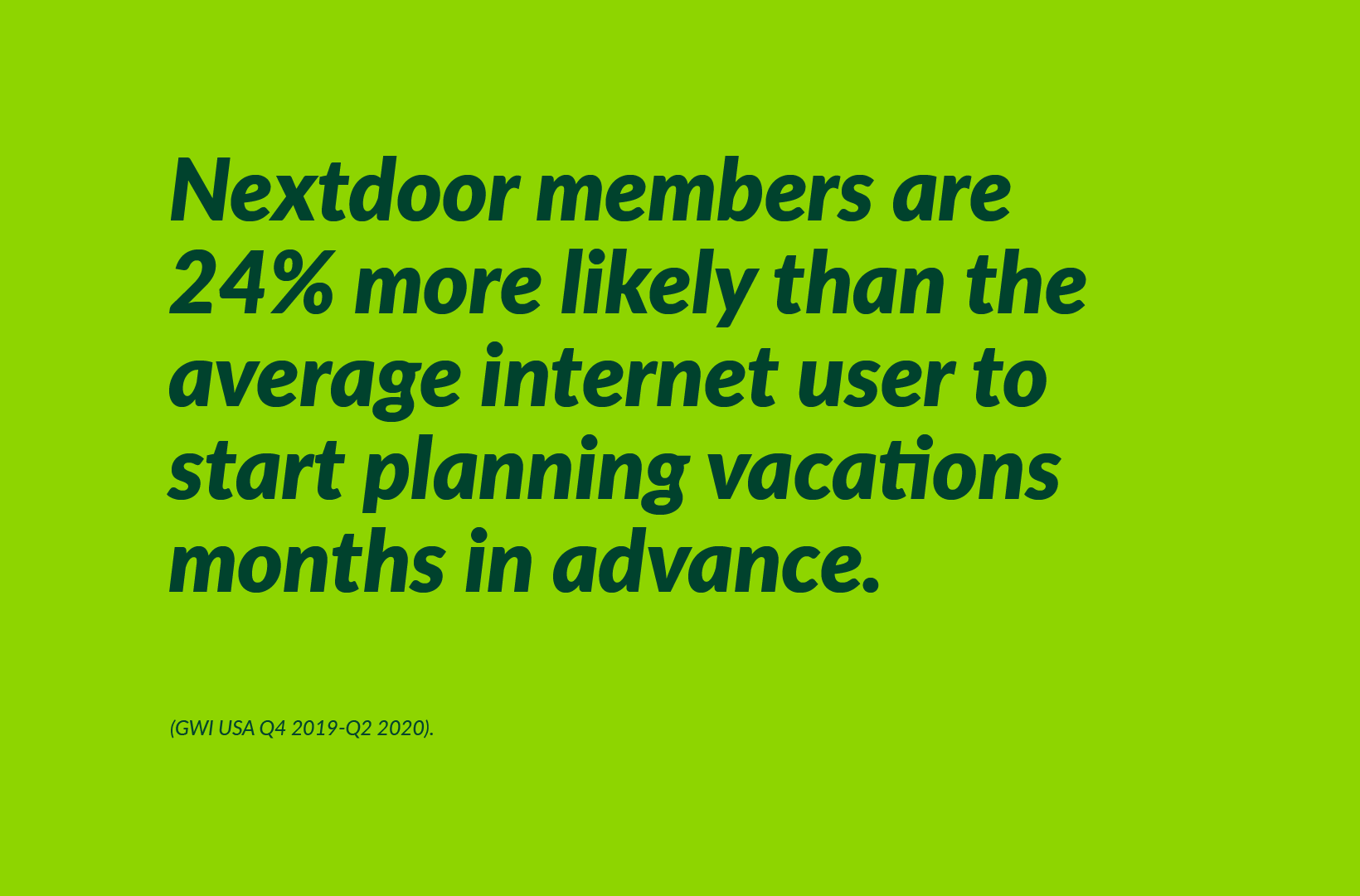 In fact, members on Nextdoor are frequent travelers for brief vacations and long vacations.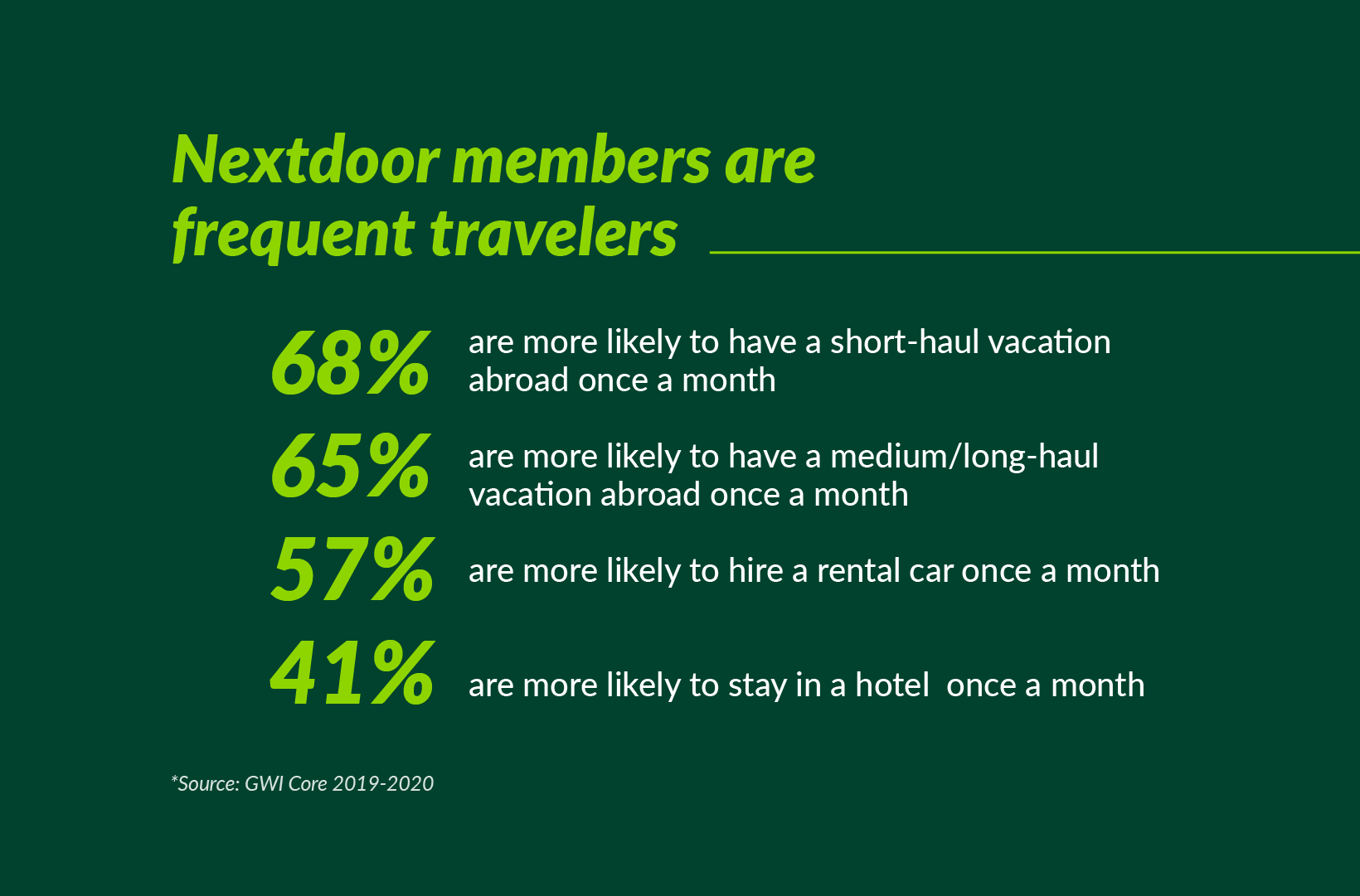 Our members look for recommendations on hotel accommodations, luxury homes and AirBnB's, as well as the best flights. There are many factors that impact the decision: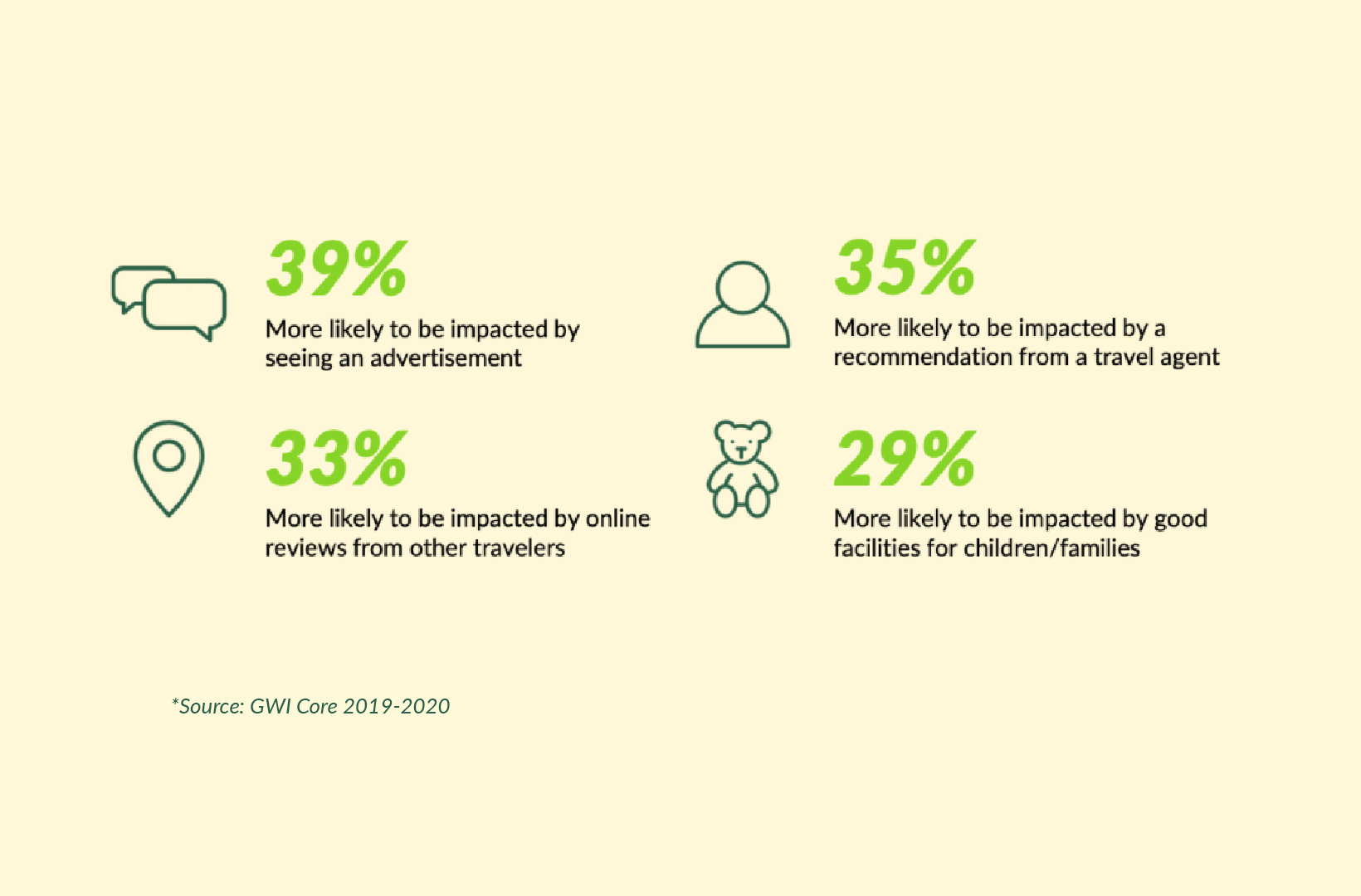 Today, travel brands are connecting with Nextdoor neighbors through Sponsored Posts. You can join into members' conversations on the platform by:
Increasing awareness for your services by keeping neighbors up to date on any changes to availability or updates to COVID policies. Emphasize your brand's commitment to safety.
Highlighting neighbor testimonials, recommendations, or regional favorite destinations.
Driving action by sharing incentives, details, and directing to online booking.


Jump into the travel conversation with Nextdoor and find ways to reach fellow travelers around the country.