2021 got underway fast and summer time is already here. Neighbors are looking for ways to have fun with their loved ones and keep children occupied this summer. These activities would likely include traveling to a beach, swimming in the neighborhood pool, or hosting a neighborhood BBQ..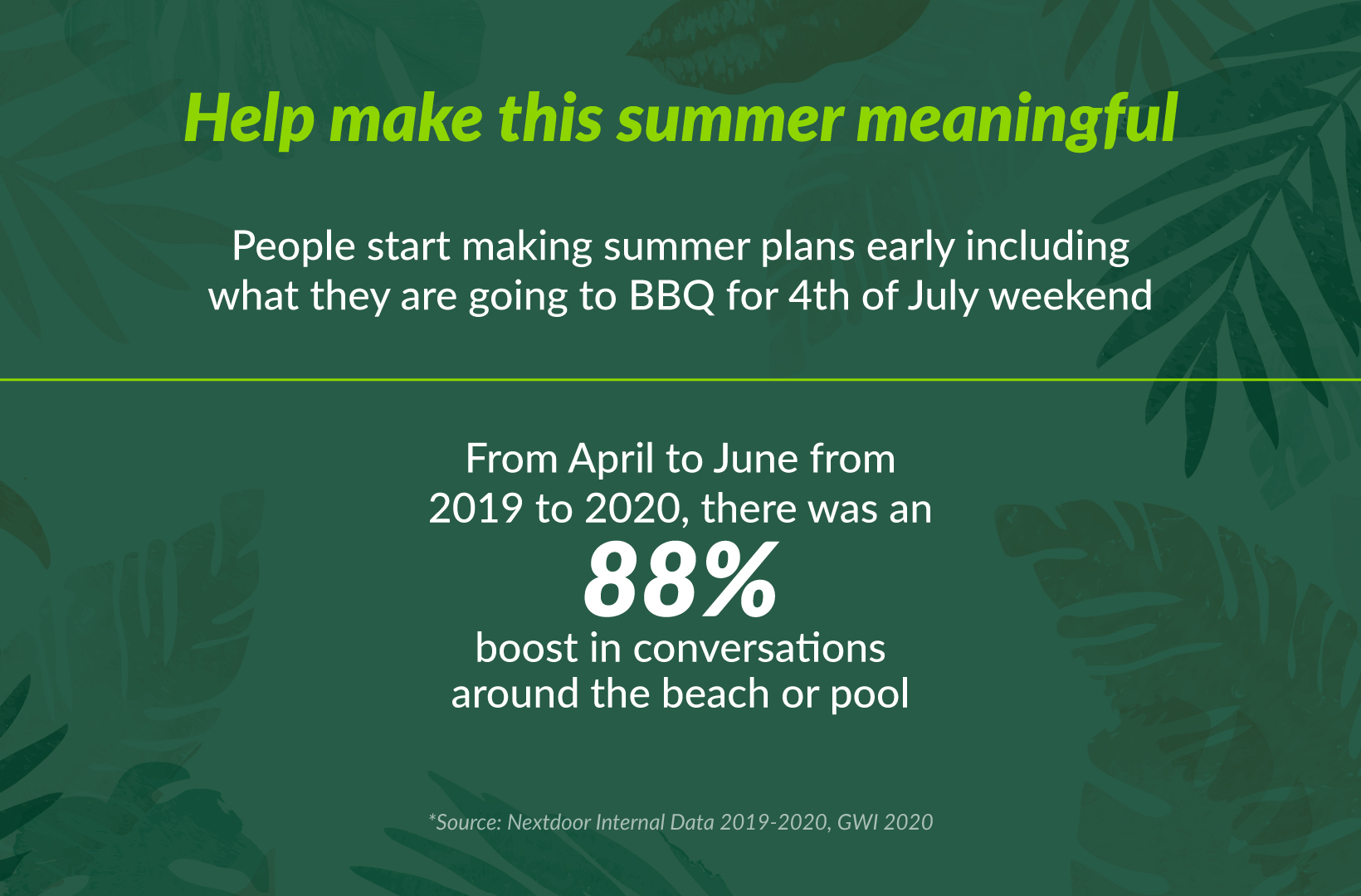 To help you help our neighbors live their best lives this summer, we've put together a guide with some ideas on how to activate your summer plans throughout your local region.
Bring communities and households together with a scavenger hunt. Boost participation by giving options for hiding and buying items as well as sharing stories of connection and fun.
Create at-home kits that families can use and find everything they need for a dinner, BBQ or by the fire marshmallow roast in one place. These at-home kits can be great for long holiday weekends.
Develop a celebration checklist. People are busy--very busy. Especially with the advent of everything-from-home, people are as busy as they've ever been. Creating a checklist can help narrow the focus and help families plan the perfect summer vacation or holiday dinner.
Localize your messaging at scale. Sometimes, people just need to know where to go. Identify shops, grocery stores, and other retailers to help people find exactly what they are looking for.
Summers can be planned and fun. Create a personalized neighborhood guide to spark ideas and imagination so neighborhoods and families can bring the summer of 2021 to life.