As home prices continue to rise, mortgage interest rates are expected to remain low for some time, hitting below 3%. This is great news for homeowners who want to refinance and those who want to buy for the first time.
Nextdoor members are doing both, and they naturally have many questions when it comes to the best options and how to proceed.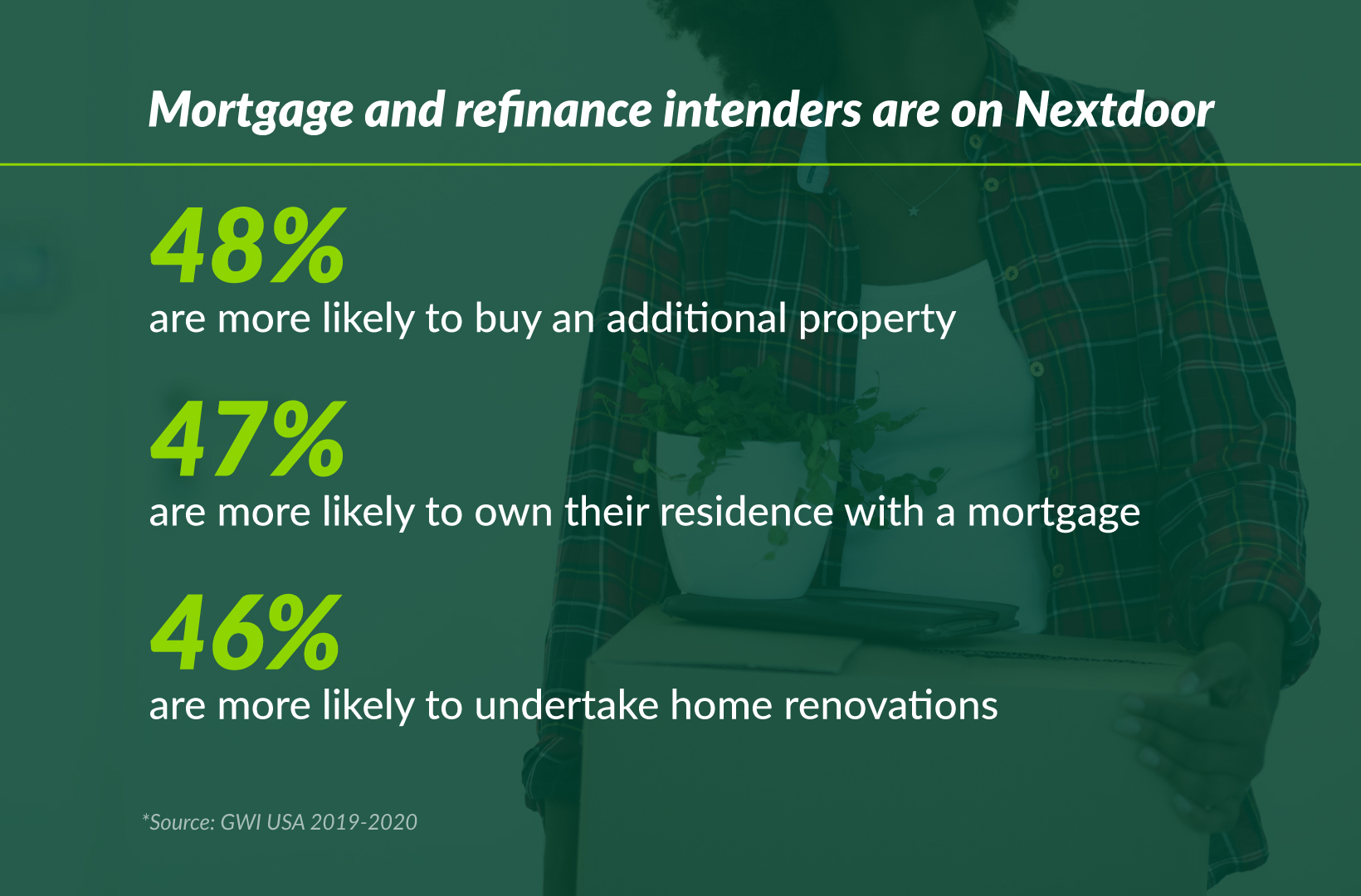 According to Nextdoor data, conversations around mortgage rates and refinancing spiked in March 2019 as rates started to turn downward. Neighbors started looking for advice on where to get started. As this conversation around mortgage rates and low interest rates continues for some time, your brand could be in the same space that your target audiences are having these discussions.
Nextdoor helps mortgage and refinancing companies reach their customers by promoting the right products and services at the right time to the right people. In addition, you can maximize visibility of local brokers and agents and develop meaningful messaging to help neighbors find the right person and the value they seek.
Connecting with neighbors in the right mindset helps your business to achieve its goals. With Nextdoor, you can do all of that and more. Reach out to Nextdoor today and discover how businesses like yours are leveraging Nextdoor targeting, ad formats and scaled personalization to reach their audience.