At Nextdoor, we've seen how lasting connections start with simple actions. We've captured how neighbors and brands are making these connections and sparking change in our latest Insights Report.
Nextdoor Insight Series #3: It Starts with a Wave is available for download here. This report centers around neighbors' highly-discussed topics like moving and supporting local businesses. The report also offers insight into how brands like Walmart and H&R Block are committed to helping neighborhoods and building trust with their customers.
Report Highlights:
Neighbors are vital - 73% of members agree that neighborhoods are one of the most important communities in our lives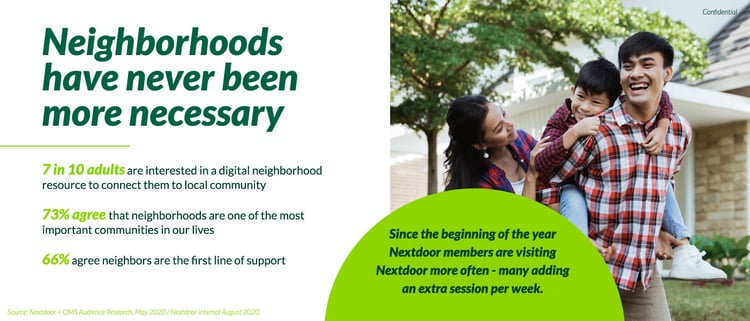 Neighbors are on the move - 55% of movers are headed to less dense areas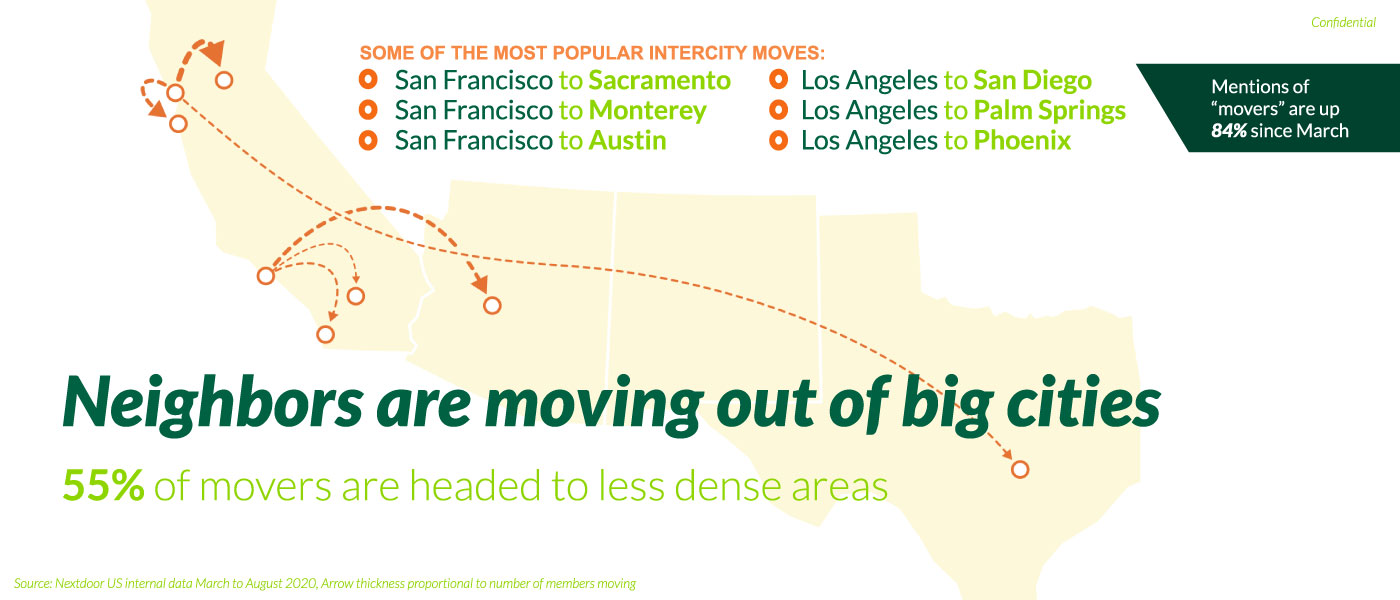 Brands can join in supporting communities - Walmart's recent partnership resulted in a 25% lift in brand favorability of those who joined a Help Group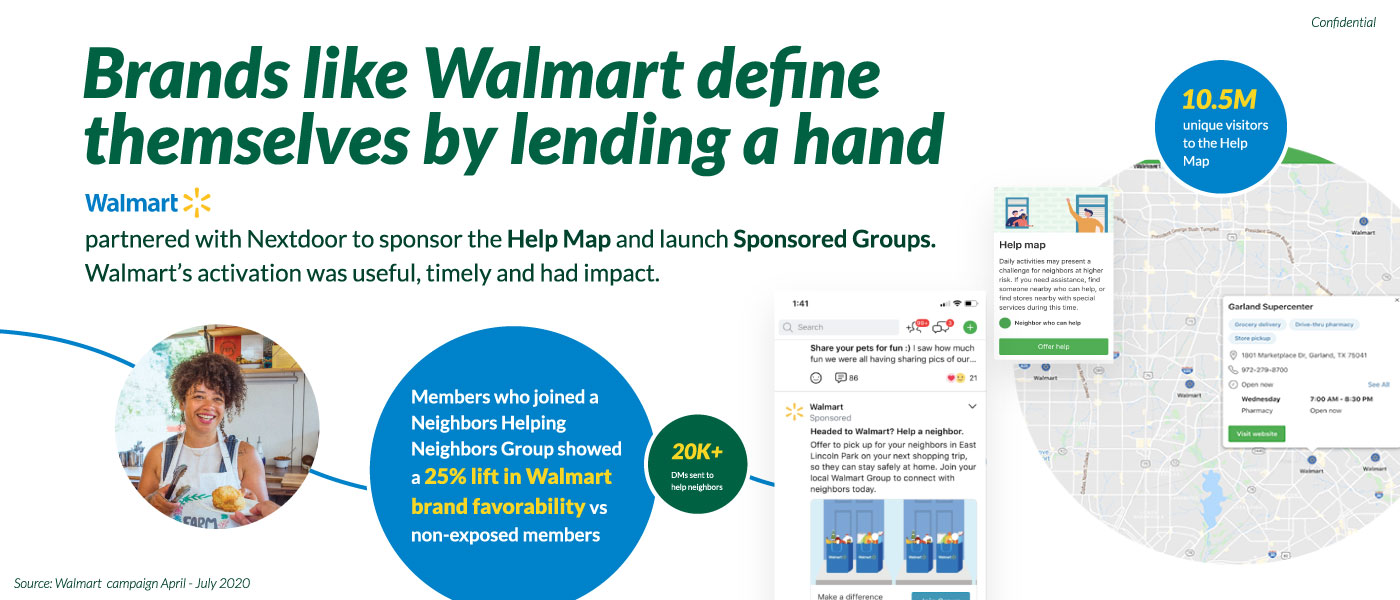 Finally, September 28th is Neighbor Day - we will be celebrating all month. We welcome you to share stories from your own neighborhood. When we reach out to connect with those nearby, the possibilities are endless.
We will continue to share with you what we learn from neighbors, but in the meantime you can read our other reports for more neighborhood trends over the last 6 months:
Part 1: In an era of social distancing neighborliness is on the rise
Part 2: #StrengthInNeighbors
Source: Polls and internal Nextdoor data from 2020