Eating at restaurants is a big part of our members routines; whether that be grabbing takeout, ordering delivery or dining in.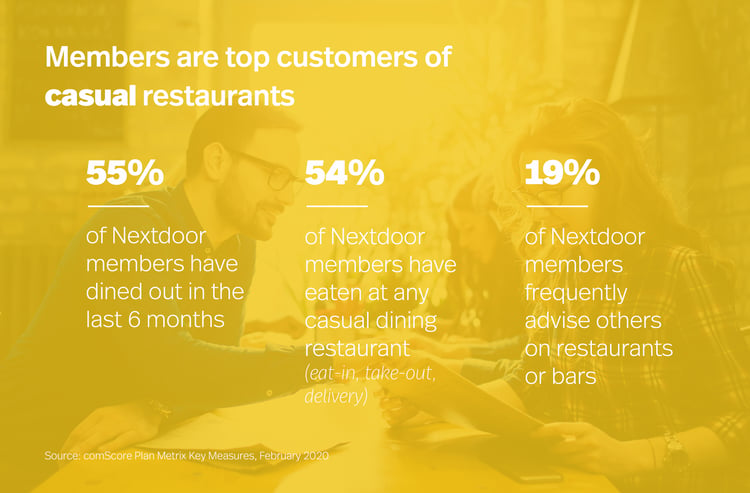 Members are most interested in the restaurants closest to their home and turn to their neighbors for advice on the best places to grab food. On average there are over 270K monthly conversations related to meals and dining between neighbors.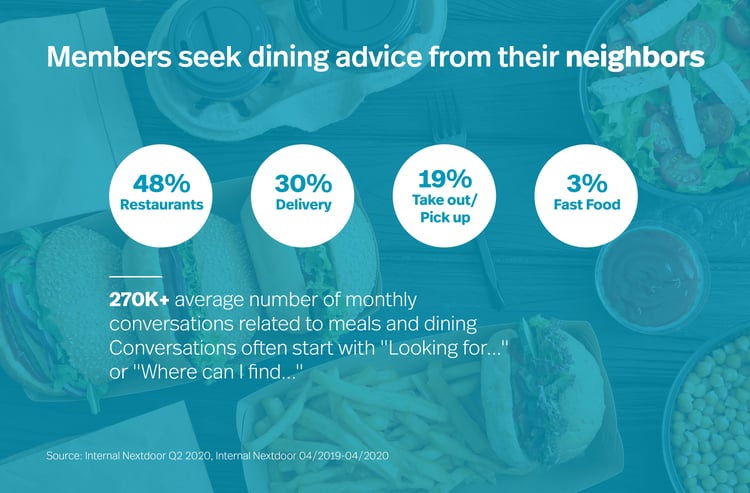 With the on-going pandemic and varying state restrictions we've seen a shift in member behavior across many aspects of daily routine, especially dining. We recently polled Nextdoor members to understand how they are thinking about a return to restaurants. The majority of those polled are not ready to dine in at a restaurant at this time. 38% said that picking up takeout is the most they are comfortable with and 9% are sticking to delivery only. Still 27% do feel ready to dine inside and 15% are ready but prefer outdoor seating only.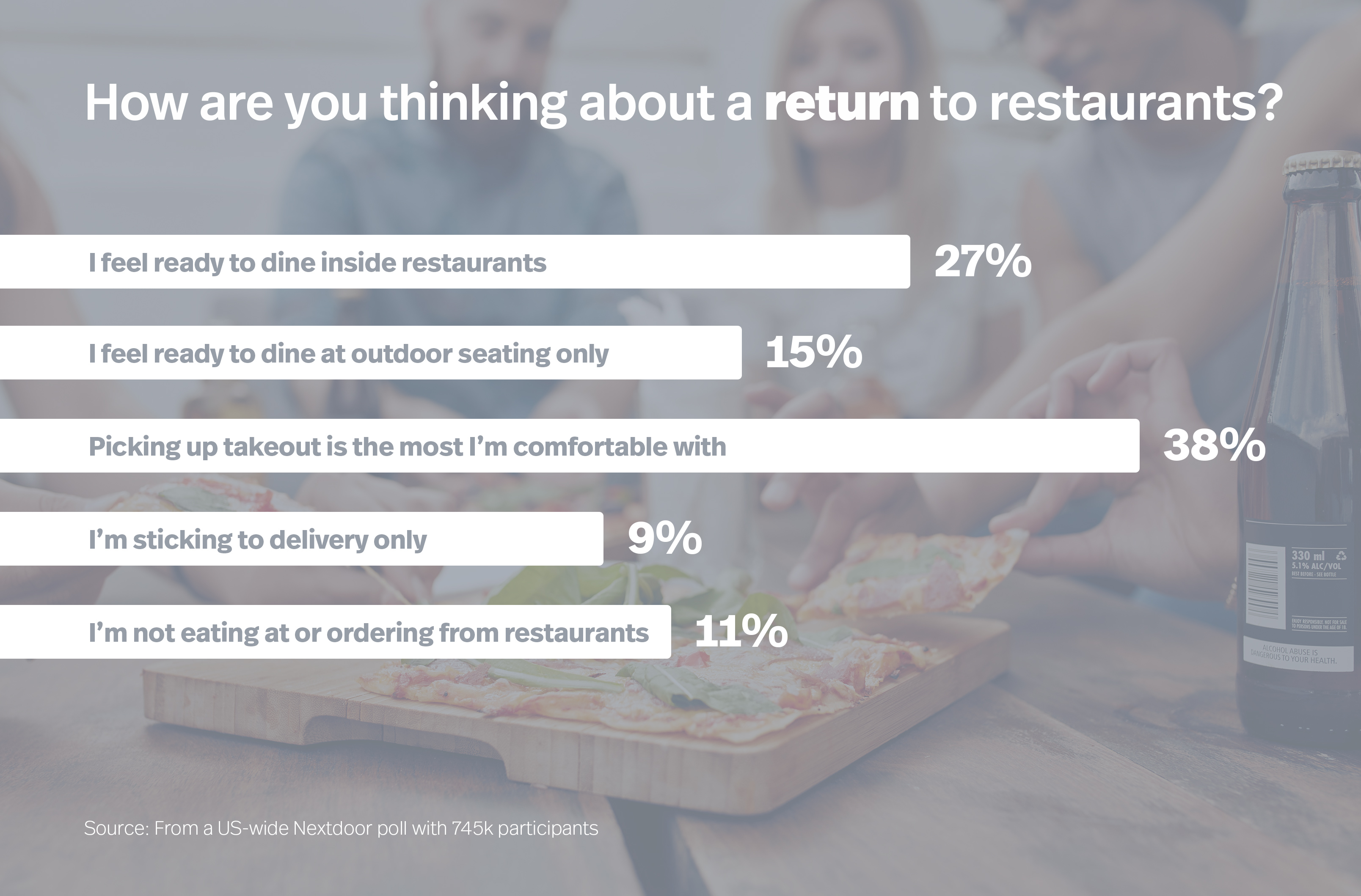 No matter their eating preferences, as a casual dining restaurant there are many ways to reach and engage with Nextdoor members through targeted Sponsored Posts:
Drive awareness for new services and menu items: Keeping members up to date on new menu items, updated hours, and delivery/pick up services will help members find value from your business.
Promote store re-openings: Verified address targeting ensures you only reach members who live near your restaurant, eliminating wasted impressions.
Connect with new and existing customers: Reach your desired target audience based on 1st and 3rd party data when they are in the mindset of looking for dining recommendations near the home.
Contact us
to learn more about Sponsored Posts for your brand.