On Nextdoor, neighbors are constantly looking for new and interesting entertainment to keep themselves and their families occupied and engaged.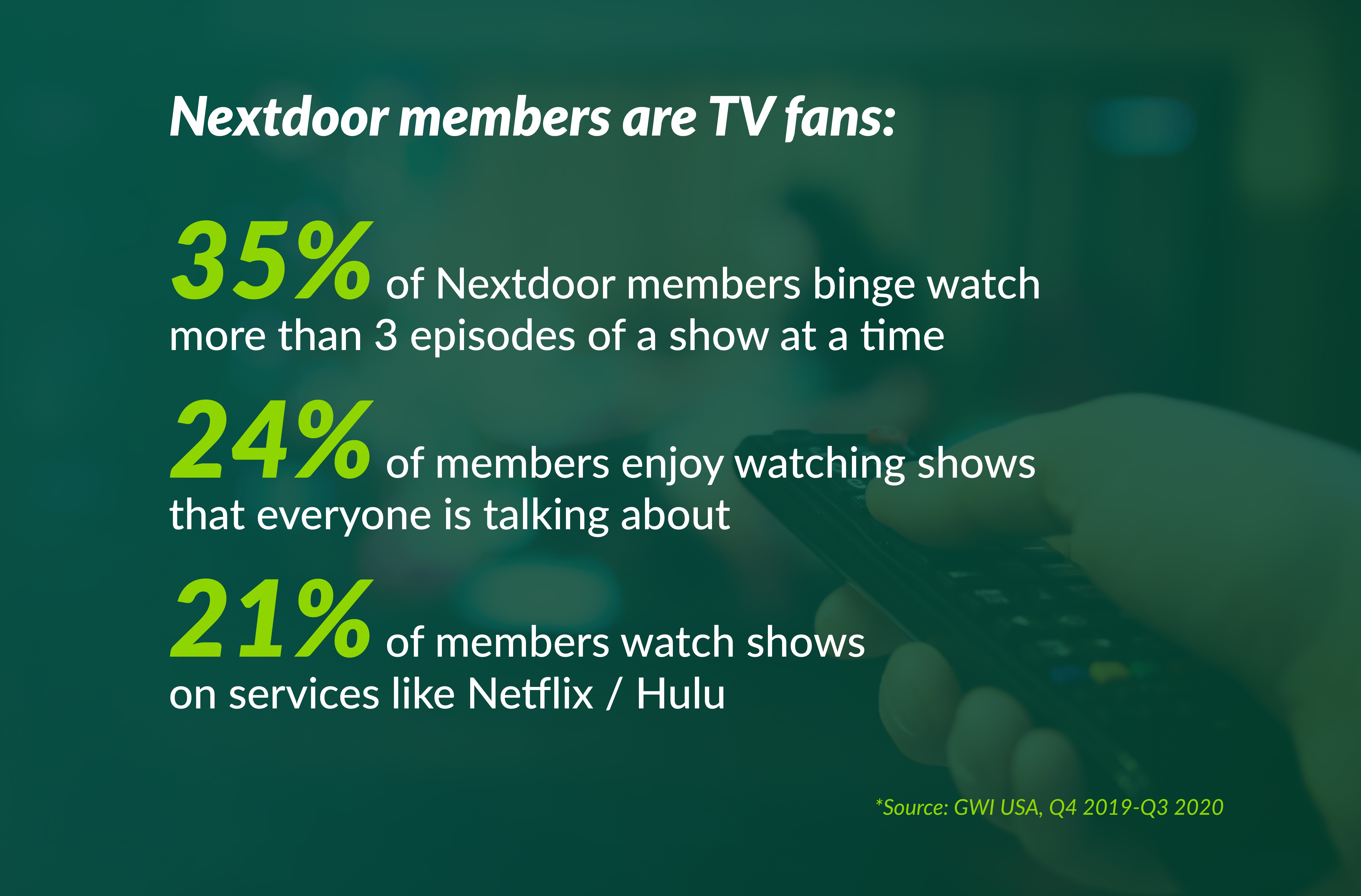 With 80% of members watching some show on TV everyday or nearly every day, partly due to stay at home restrictions, the need to be entertained is here to stay.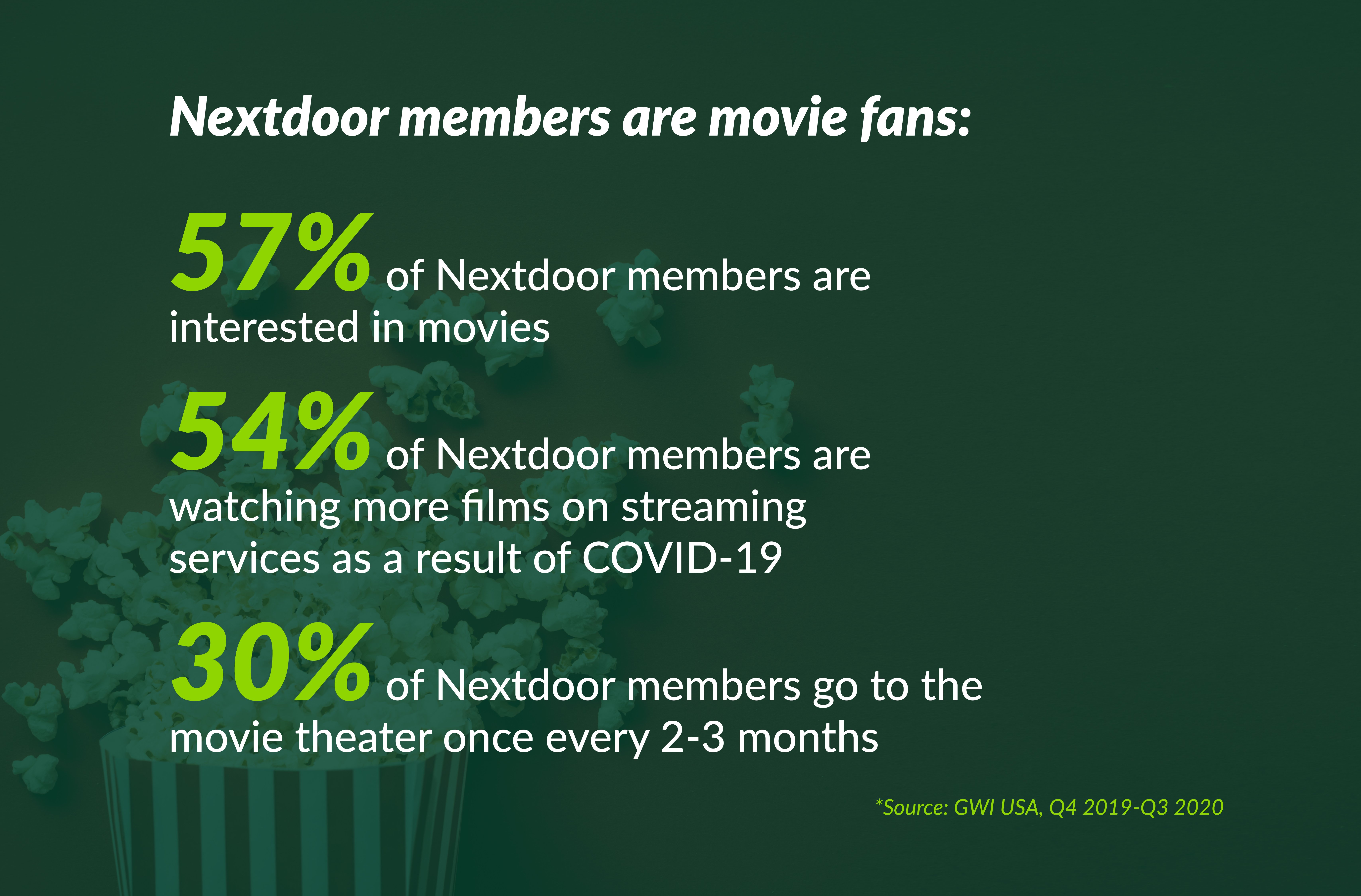 Our members ask for recommendations on what to watch on streaming services and cable, as well as to see what movies are premiering and when. You can join those conversations by driving awareness to relevant TV shows and films that our members would be interested in. Local shows with neighborhood tie-ins are of particular interest and location sharing of TV stations and movie theaters help to bring our neighbors together.
Whether you are interested in marketing a TV show or movie or some other form of entertainment, Nextdoor's ability to scale a local message is very valuable. With Nextdoor's marketing and targeting capabilities, you can:
Increase awareness of local shows and campaigns
Improve viewer sentiment and loyalty, encouraging them to share their thoughts and feedback
Connect with your target audience through Sponsored Posts and unique messaging
Making use of sponsored video content, including reels and trailers, can help to drive engagement and interest. With first-party data and customized hyper relevant messaging, reach target audiences when they are in the mindset to be entertained and delighted.
Learn more about how Sponsored Posts can help your brand connect with neighbors.