The mattress brand - Purple, and storage company - CubeSmart, are currently sponsors of Nextdoor's Neighborhood Welcome Kit - a helpful resource for neighbors as they get settled into their new home and neighborhood.

The Neighborhood Welcome Kit is a one-stop-shop for new mover tips and resources, including popular local businesses favored by neighbors, groups to easily connect with neighbors who share similar hobbies and interests, as well as general safety tips and home improvement recommendations.
As a warm welcome, Purple is offering a special promotion with neighbors, inspiring them to get a Purple Mattress and bedding for their new home!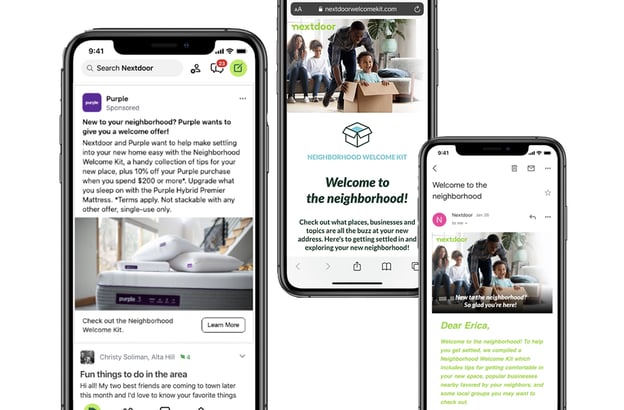 CubeSmart, highlighting the flexibility a neighbor can have with CubeSmart Self Storage, is offering a 25% discount on storage units.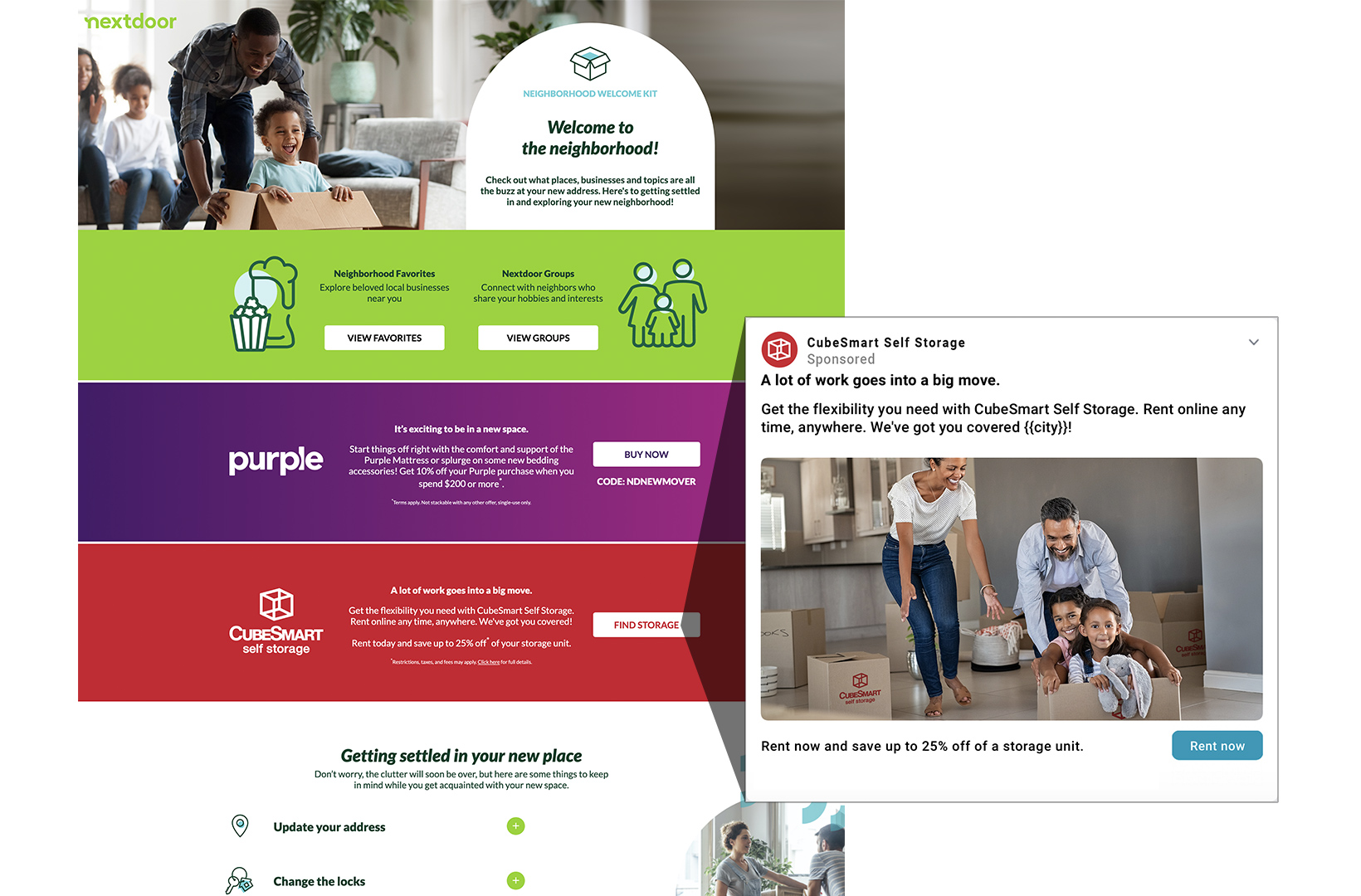 Recent Nextdoor data shows house hunting is on the rise, with 22% of members considering a move. This makes for the perfect opportunity on Nextdoor's uniquely positioned platform, to bring brands from different verticals on board to add value to a recent mover's experience.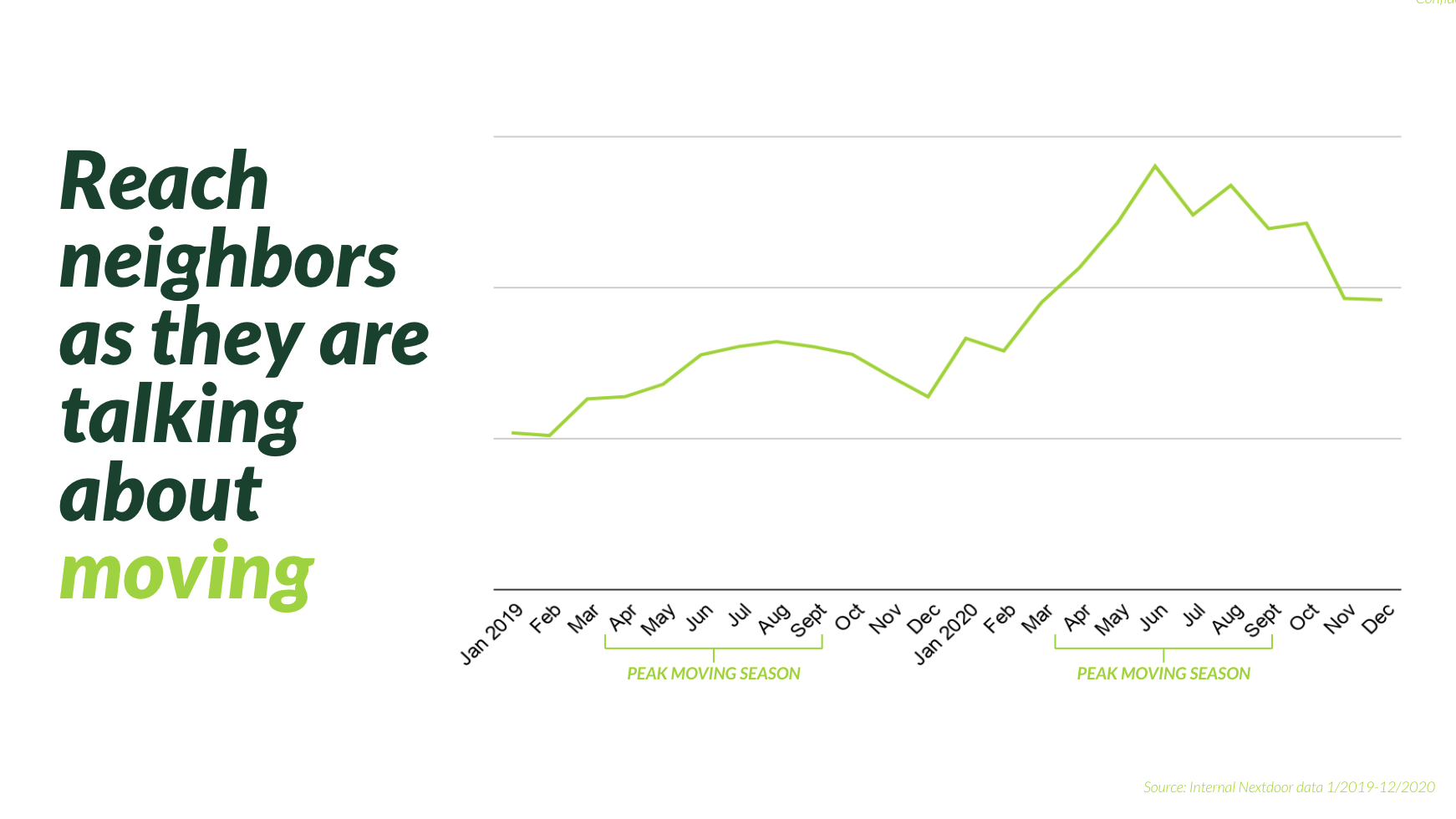 Interested in being a part of the Nextdoor's Neighborhood Welcome Kit? Reach out to get started today!