---
Contractors: What You Should Be Posting On Social Media
As a local contractor or home builder, you bring several layers of expertise to your clients: not only do you know the latest trends in remodeling and new construction, you're familiar with local neighborhoods and the real estate market. You can offer suggestions as to which improvements would be most impactful in a remodel depending on the neighborhood, or which features have the best resale value in a new home.
We understand: you're busy – attending to clients and building or remodeling their homes – and while marketing your business is certainly important, it's sometimes the first task to be ignored in the midst of all you need to do. As a Neighborhood Sponsor, it's challenging to come up with compelling content to share in your monthly posts.
To help inspire some ideas, we've gathered top posts on Nextdoor from others in your trade.
Read on for post ideas that can help increase awareness for your business and stay top of mind within your community.
Pictures are worth a thousand words.
In the absence of a local showroom, professional photos of recent projects can showcase the quality and scope of your craftsmanship to neighbors. If your work is typically of a specific style, or if you can cater to a variety of design tastes, share pictures that demonstrate the breadth of your work.

Polls let you know which projects are top of mind for neighbors.
Neighbors have dozens of projects they complete around their homes each year, and they'll likely need professional help with some of them. Run a poll to find out which projects neighbors are considering. Then, based on the results from your poll, share a nugget of expertise about the most popular projects that neighbors can learn from and include pictures of your past projects so neighbors can get an idea as to how you can help with their home.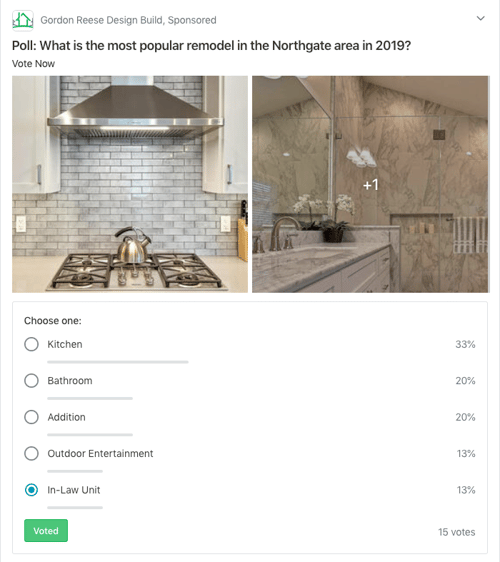 Neighbors need reminders about you.
If marketing your contractor business hasn't been your priority – or even if it has – building awareness for your business will help ensure that you're the first one to come to mind when neighbors need your services. Periodically take the opportunity to tell neighbors about the services you provide, and explain what makes you different from fellow contractors. If you find that you have availability in the next few months, or need to keep your construction crews busy during slower months, use your post as an opportunity to remind neighbors of what kinds of building or remodeling projects you're capable of and encourage them to reach out with any questions or for an estimate.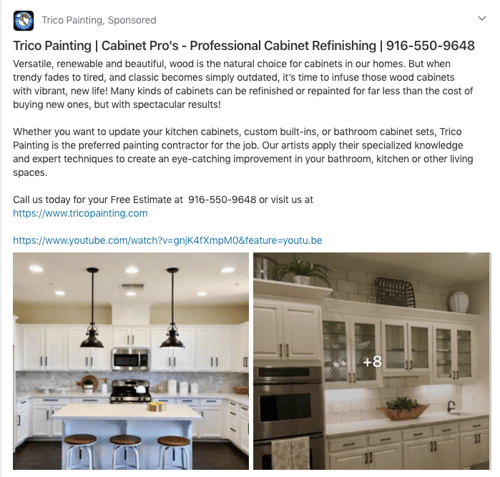 Don't overthink it. Follow the lead of your fellow contractors and home builders and make use of your monthly posts as a Neighborhood Sponsor. Get started by claiming your free Nextdoor Business Page.