At Nextdoor, we've seen how lasting connections start with simple actions. We've captured how neighbours and brands are making these connections and sparking change in our latest Insights Report.
Nextdoor Insight Series #3: It Starts with a Wave is available for download here. This report centers around neighbours' highly-discussed topics like moving and supporting local businesses. The report also offers insight into how brands like Barclays are committed to helping neighbourhoods and building trust with their customers.
Report Highlights:
Neighbours are vital - 76% of residents feel safer if they know their neighbours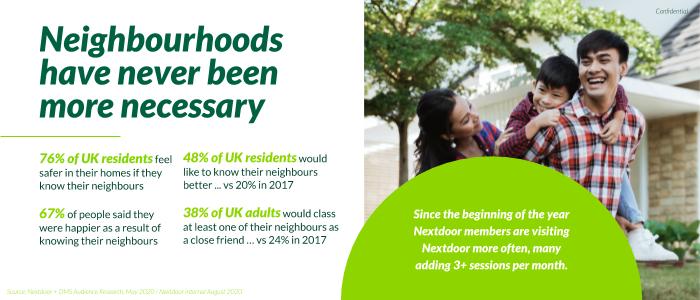 Local businesses are vital - 59% of consumers have used more local stores and services to help support them during lockdown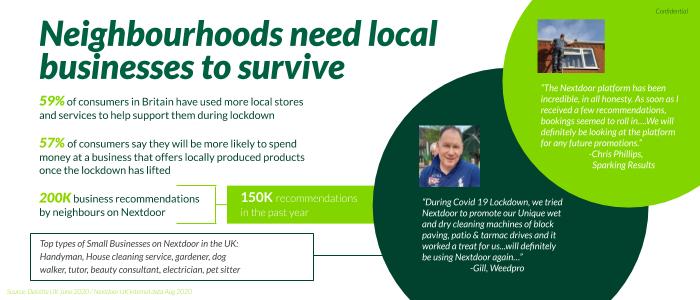 Brands can join in supporting communities - Barlcays' "Get Local" campaign gave businesses new tools to grow their presence in their communities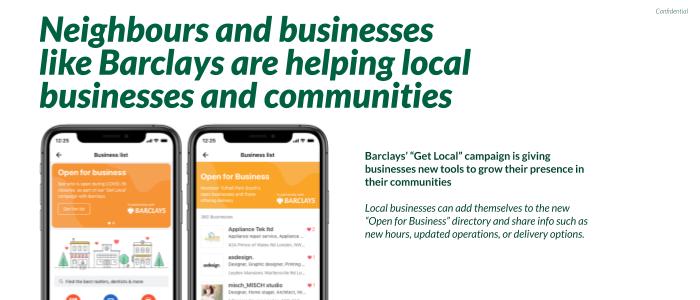 Finally, Nextdoor is celebrating neighbours all month. We hope you'll join us and welcome you to share stories from your own neighbourhood. When we reach out to connect with those nearby, the possibilities are endless.
We will continue to share with you what we learn from neighbours, but in the meantime you can read our other reports for more neighbourhood trends over the last 6 months:
Part 1: In an era of social distancing neighbourliness is on the rise
Part 2: #StrengthInNeighbours
Source: Polls and internal Nextdoor data from 2020