In the weeks following Hurricane Harvey's devastation in 2017, neighbors quickly mobilized on Nextdoor to help each other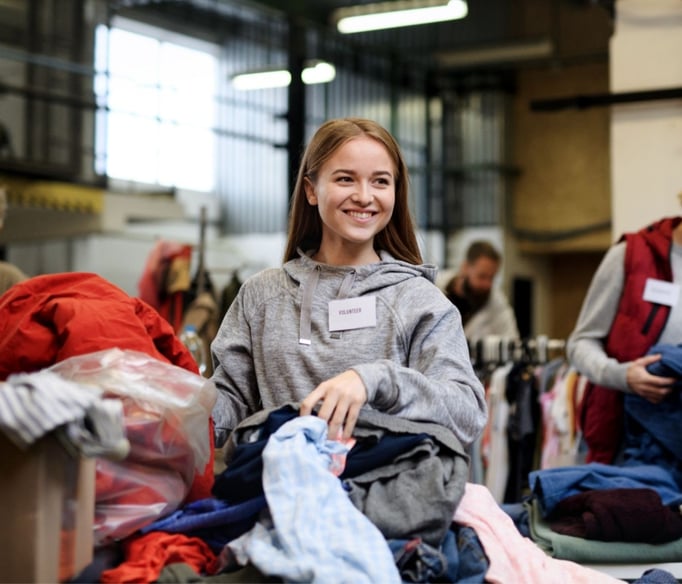 A study published in the International Journal of Disaster Risk Reduction found that individuals who used Nextdoor were more likely to receive help from neighbors to collect and pile debris following Hurricane Harvey compared to individuals who indicated they never used the platform, a finding not found among users of other social media platforms included in the study. Read the full study here.
The likelihood that people considered their neighbors to be helpful was higher for those on Nextdoor by 54% on average, compared to those not on Nextdoor.
Read more about hurricane preparedness.
How agencies can help during emergencies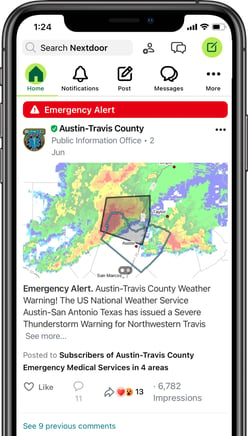 Connect with real residents in real time to share critical information and send emergency alerts.
Geotargeted messaging


Alert a neighborhood in need or update an entire service area.

Instant reach
Unlock access to an automatic network without having to build a following first.
Real impact
Reach real people right where they live. Build direct relationships with them and drive awareness in the community.