Neighborhoods are more important than ever and this trend is here to stay. Recent research has shown that 73% say neighbors are their most important community.
During Advertising Week Europe, our Commercial Director Paps Shaikh moderated a panel with Tom Lakerman, Head of Local at Co-Op, Josi'ah Mace, Director of Creative Partnerships at Initiative and Jason Mander, Chief Research Officer at GWI to discuss how neighbors and brands alike are considering ways to build meaningful and helpful connections in their communities.
We sat down with GWI to talk about community trends in audience research. During the session we also discussed how communities are already at the forefront of campaigns for brands like Co-op and talked about how they are becoming increasingly of interest as global agencies, like Initiative, are brainstorming ways to keep brands connected to their customers with scaled localized connections.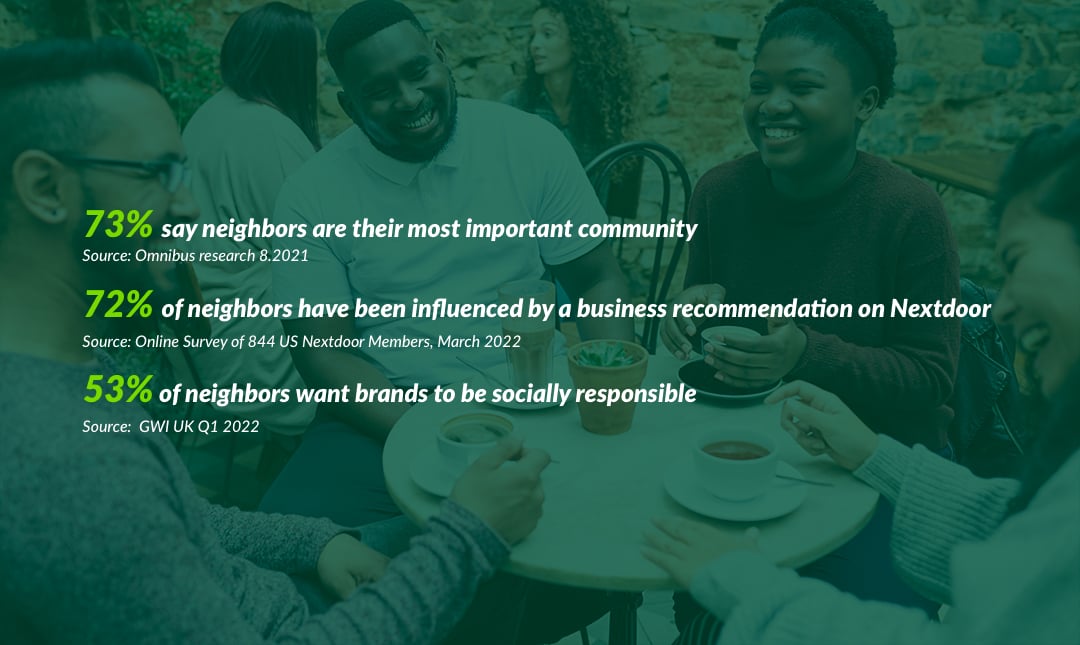 The brands that look after those around them and find their own role within the local community, will build more brand loyalty. By thinking carefully about how they appear, act and behave at a local level, they will become an important part of strong, vibrant and resilient neighborhoods.
For more on what we've learned from neighbors on Nextdoor, check out our new Insights Hub.