Neighbors all across the U.S. are busy planning and preparing for home renovations. According to a recent survey, 56% of Nextdoor neighbors are considering a renovation within the next year.1 More specifically, recent homebuyers are the most likely to consider a renovation, with 60% of Nextdoor neighbors who have been homeowners for 5 years or less considering one.1


When it comes to types of renovations being considered, interior room remodels are the most common among neighbors, while bathrooms and kitchens are the most popular rooms to remodel.
1
In fact, 60% of Nextdoor neighbors are considering bathroom models and 51% are considering kitchen remodels.
1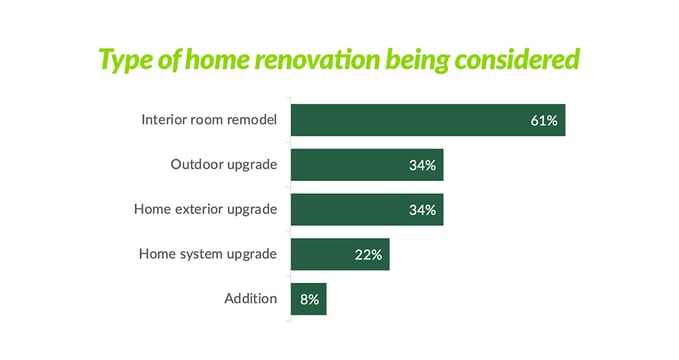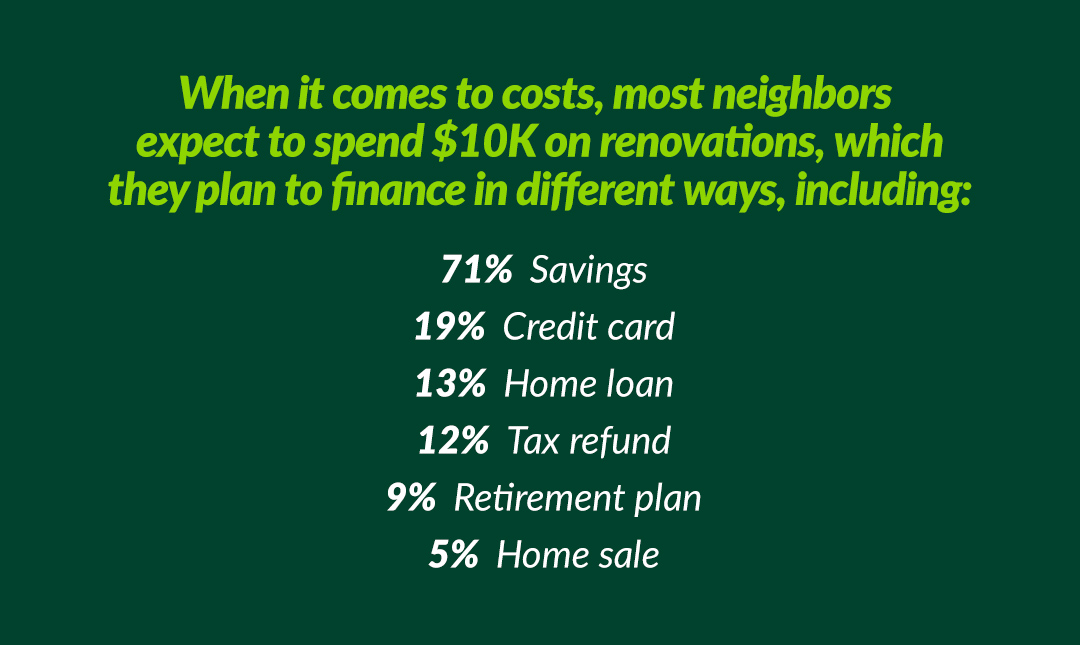 Moreover, most neighbors intend on hiring a professional to complete their project, with 58% planning to hire a professional to do all of the work and 27% planning to hire a professional to help.1 Additionally, 61% say they plan to use Nextdoor to find the professionals they need for their renovation, including construction professionals, specialty service providers and design-related pros. Shopping for tools and supplies is more likely to be done in-store, with 34% of neighbors planning to shop mostly in-store and another 27% planning to shop half online and half in-store.1
Compared to other platforms, Neighbors are 49% more likely to plan on undertaking a home renovation project.2 Take advantage of Nextdoor's unique capabilities by targeting recent movers and tailoring messaging to reach homeowners when they are in a mindset to plan a home renovation.
To learn more about how your business can convert more neighbors into customers, visit us at business.nextdoor.com or contact us to get started.
Sources:
1Nextdoor Survey (08/2022)
2GWI USA (Q1 2022 - Q2 2022)