Did you know summer is the most popular time to move? In our latest Nextdoor study, we explore moving trends by neighbors across the U.S.
Compared to previous years, neighbors haven't been moving as much. In fact, nearly 1 in 4 (23%) renters choose to rent rather than buy due to high interest rates.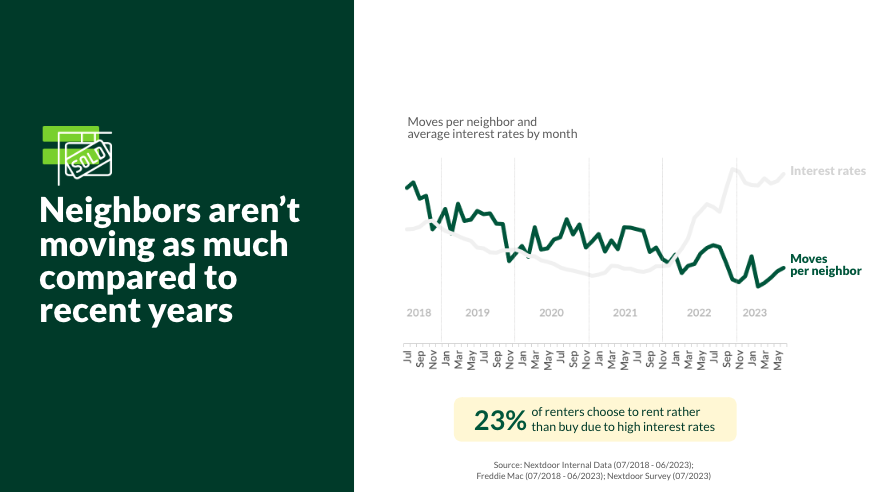 Neighbors appear increasingly drawn to coastal areas with a lower cost of living. Moreover, though most moves aren't taking neighbors far, a growing number are - areas in the south are welcoming the most long-distance movers.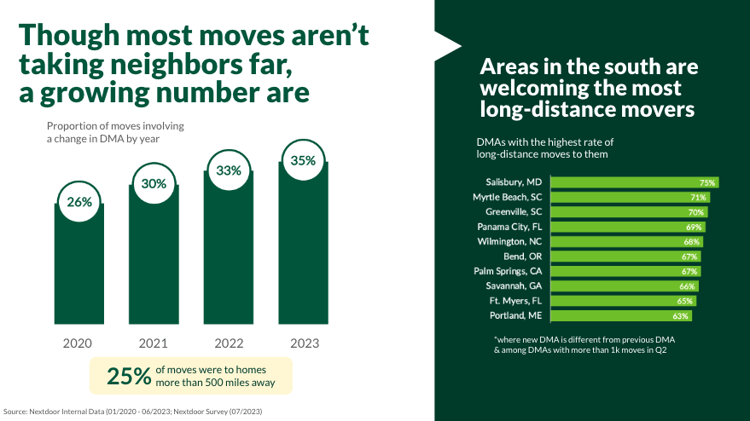 Summer is the most popular time for neighbors to move, with the number of moves peaking in June and August.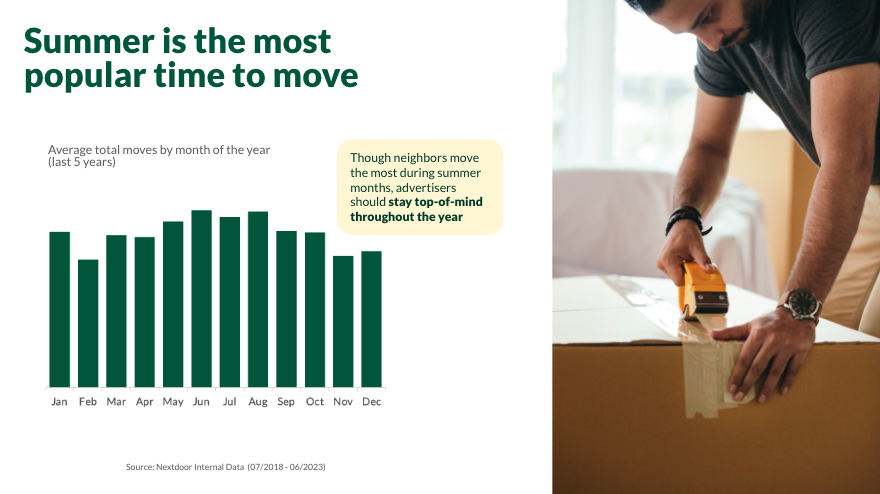 Enhancing one's living situation is the top reason for moving, followed by getting closer to family and gaining more space. Most moves this year by neighbors have been to the suburbs. More specifically,
62% of all moves by neighbors were to the suburbs, 35% to urban areas and 3% to rural areas. Those previously living in urban environments were the most likely to change their community type, with 49% moving to the suburbs. 76% consider the overall square footage to be an important factor when looking for a new home.
When moving, 42% hired a professional mover to help with their move and 1 in 5 hired a non-professional or got the help of a neighbor. Quotes and online reviews have the greatest influence on moving company selection.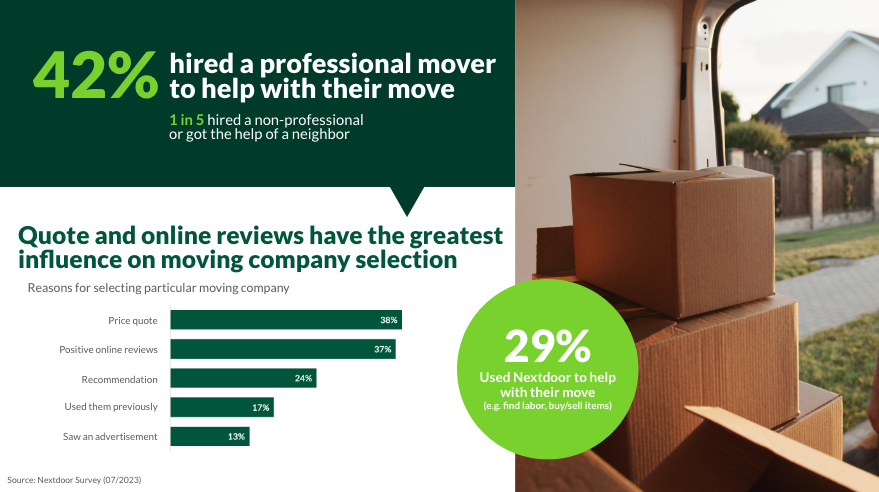 Supplies typically purchased a month or more before move. More than half of all moves are to homes that will require some maintenance. 82% will personally be involved in the repairs or renovations. 51% will get these projects done with the help from a professional, 17% entirely by themselves and 14% with a family member's help.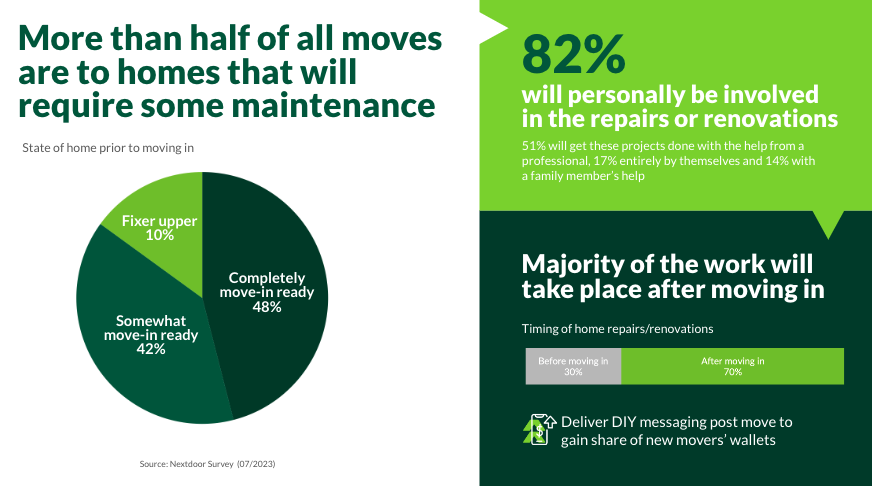 Though the majority of neighbors are homeowners, 1 in 5 rent. Still, Nextdoor is 29% more likely
to reach homeowners. When moving, 76% used Nextdoor to help get settled into their new neighborhood. Neighbors are more likely to seek out businesses & service providers post-move. 73% want more information on local events and things to do in their area.
For additional insights on moving, visit our Insights Hub and learn more about how Nextdoor helps businesses convert neighbors into customers here: business.nextdoor.com/enterprise
Sources: Nextdoor Internal Data (07/2018 - 06/2023); Freddie Mac (07/2018 - 06/2023); Nextdoor Survey (07/2023)