---
What Is Hyperlocal Targeting? (2020 Guide)
Imagine you're the owner of a local dry cleaning business with limited time and money to spend on advertising. To make the most of your budget, you don't want to waste time on low-quality leads. Instead, you want to focus on your ideal prospects—that is, people who want to have their clothes cleaned professionally and who happen to be near your physical location.
That's where hyperlocal targeting can come in as a powerful marketing strategy.
In this guide to hyperlocal targeting for small businesses we'll cover the following topics:
How does hyperlocal targeting work?
What types of businesses benefit from hyperlocal targeting
Types of hyperlocal targeting options
Best practices for doing hyperlocal targeting right
How Does Hyperlocal Targeting Work?
Many digital marketing platforms, such as Google Ads and Facebook, let advertisers reach specific audiences based on the exact region or city they're in or based on their interests in certain areas.
Nextdoor allows businesses to connect with verified local residents based on their neighborhood, whether that be a few blocks or multiple neighborhoods from the business location.
Aside from Nextdoor, how do other networks get customer location data?
According to Google Ads, it enables local businesses to reach desktop and mobile users based on their IP address, which is a unique identifier that helps pinpoint someone's location. Google can also detect your target audience's location based on Wi-Fi, GPS, Google cell ID, Bluetooth devices, and search queries, which may reveal that they've been looking up businesses in specific cities.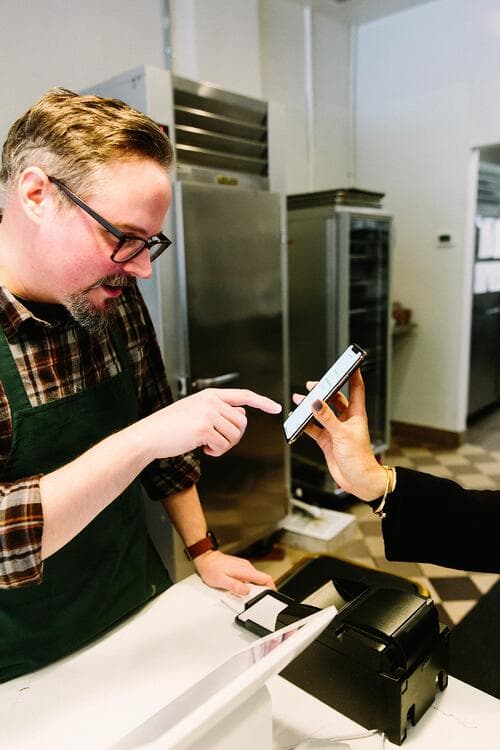 What Types of Businesses Benefit from Hyperlocal Targeting?
All kinds of local businesses can benefit from taking advantage of hyperlocal targeting. Say you're a babysitter based in Tampa, Florida. Given you have to provide your own means of transportation, you probably want to attract parents in the neighborhood, but not necessarily all parents in the state of Florida. No, your babysitting business should—and can—narrow in on customers within a targeted radius of your business's physical location.
That's the true benefit of hyperlocal targeting. You aren't wasting your advertising dollars on reaching people who potentially may never have a reason to go or be near your location.
Here are some other factors to consider when setting up your hyperlocal targeting:
How far will people be willing to travel to reach your business? In the case where you are a traveling business, how far are you willing to travel?

For some types of services, customers may want something right on their block. For others, they may be willing to go further for the best option.

How many locations do you have?

Some hyperlocal targeting platforms will let you set up targeting for multiple storefronts.

Where is your competition located? This may help you figure out where to target, and where to avoid.
3 Best Practices for Doing Hyperlocal Targeting Right
You'll know you're doing hyperlocal targeting right if you can measure the impact of your effort and spend. You want to have a positive return on ad spend (ROAS) or return on investment (ROI).
In other words, the advertising dollars you're spending should be generating a net positive in new business to cover your marketing costs and bring in a profit for your business.
To get started working in that direction, here are three hyperlocal targeting best practices to keep in mind:
1. Test and learn
There are lots of different elements of advertising you can test and learn from, including:
Message:

You can A/B test headlines, for instance. Do you get more clicks or saves on your ad when it reads: "3-day weekend sale - 50% off" or "50% off everything - this weekend only"?

Visuals: Certain types of images or videos may drive greater engagement with your ads. You can compare the effectiveness of several with initial ad campaign variants and then use the "winning" image or video asset in future campaigns targeting a wider audience.
Targeting criteria: You may consider setting up one campaign targeting females only and another separate one targeting males to understand how your advertising has an impact on different demographics.
Targeting locations: What effect does widening or narrowing your radius have on campaign KPIs like click-through rates and conversion rates? You can test and see.
2. Follow up with leads
Referred to as lead nurturing or nurture campaigns, following up with leads is a best practice because it may take more than seeing an ad one time to convert a potential customer to an actual customer.
Remember to keep your follow-up communication timely, as people can lose interest, forget, or move on to your competitor.
3. Iterate
Your initial hyperlocal advertising campaigns should be all about learning which channels or ad platforms, types of creative, and targeting criteria and locations are working best. Once you have those learnings, you can implement the findings and keep testing and improving as you go.
Types of Hyperlocal Targeting
Now that we've covered the basics of hyperlocal targeting, here's an overview of some of the most popular options for getting the word out about your local business location.
1. Nextdoor Local Deals
Nextdoor enables businesses to connect with verified local residents based on their neighborhood, whether that be a few blocks or multiple neighborhoods from the business location. If your business is interested in national advertising, Sponsored Posts enables enterprise businesses to reach neighborhoods, too.
2. Facebook Advertising and Social Media Ads
Facebook's advertising network enables businesses to reach audiences within range of a desired location via Facebook, Facebook Messenger, and Instagram—three of the most popular social networks—as well as many other websites and apps across the internet in its Audience Network.
3. Google My Business
You've likely come across local businesses listings in sites like Google, Google Maps, and Nextdoor Businesses Pages. If you want to get access to your listing or create one for your business, use Google My Business to manage your business profiles.
4. Google Ads and Local Search Marketing
Search engine marketing options like Google Ads (and similar services available from competitors like Bing, AOL, and Yahoo!) let small business owners set up ad campaigns to target by location criteria such as demographics and interests.
5. Other Hyperlocal Advertising Options
Other digital ad networks, like LinkedIn, Yelp, and Yellow Pages, offer a platform for companies to list your business with paid advertising options.
Traditional advertising networks, like those that display ads on buses, bus shelters, billboards, and more, also offer targeting by ZIP code or within a specific radius.
6. SEO and Hyperlocal Content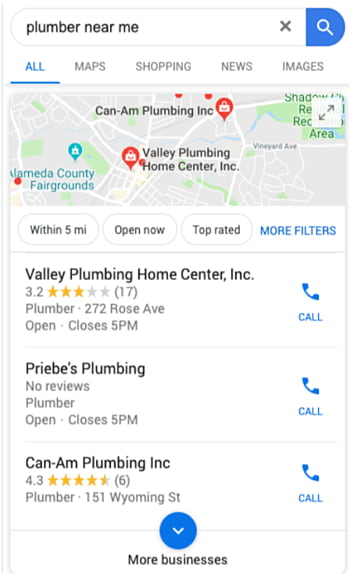 Many of the tactics we've discussed so far come at a cost. One free option is search engine optimization (SEO), which is how companies improve their web page rank in Google search results. Local SEO can help generate more leads when your company's landing pages match what people are looking for. Learn more about getting started with local SEO for your business.
7. Mobile Marketing
Companies with their own apps can reach local smartphone users in real time via push notifications or in-app messaging. You can define a specific radius (down to within blocks, if desired) of a physical location using geofence technology. You've seen this in action if you've received hyperlocal traffic updates from your favorite map service. Some businesses may leverage this technology to offer a special offer to visit their location nearby.