With the holiday season right around the corner, we dove into how shopping behaviors and experiences will change for consumers this year. Colin Johnson, Head of Industry: Retail/QSR & CPG at Nextdoor joined Sarah Lenahan, Senior Customer Success Manager at MikMak and Angela Krieger, Group Director Social at Code3 for a discussion on the importance of eCommerce at a local level.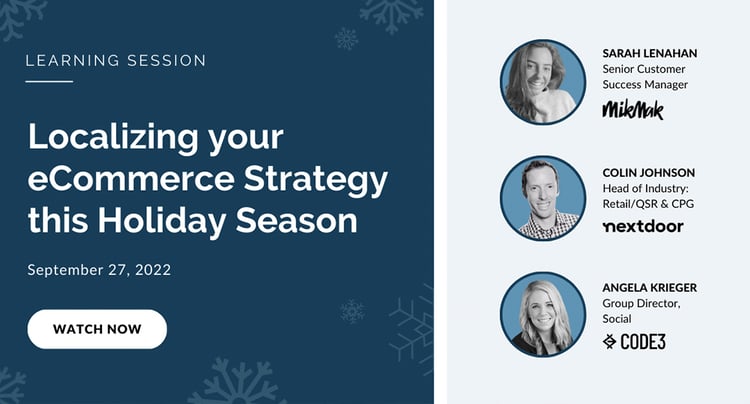 Our discussion focussed on data surrounding peak shopping periods so brands can plan ahead for demand. We also looked at basket level data to understand the top categories in eCommerce and how brands can prioritize consumer's preferences to make shopping experience frictionless. And lastly, we discussed case studies that highlight how brands can get the most out of this busy time of year!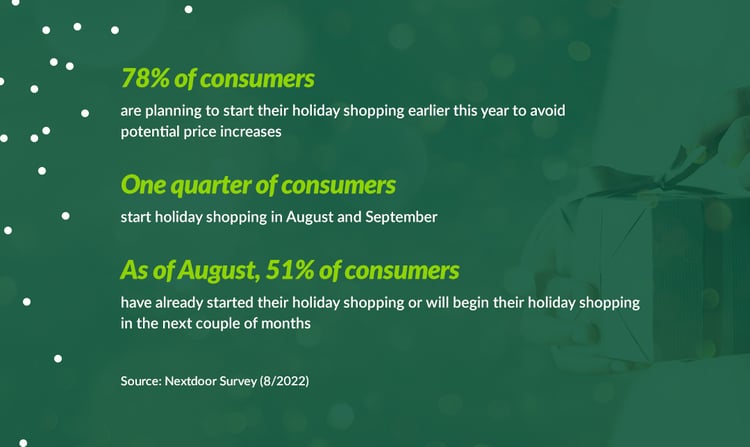 Watch our session on-demand: Localizing your eCommerce Strategy this Holiday Season to learn where and how to reach your consumer as brands prepare for the holiday season ahead.
For more on what we've learned from neighbors on Nextdoor, check out our Insights Hub.