---
This is a contributed article from Richard Conn, Senior Director of Search Marketing at RingCentral.

In recent times, we've all had to get used to big changes in the way we work and communicate. We've been getting acquainted with our chosen video conference app, so that we can stay in touch with colleagues, relatives, and friends. Keeping in close contact and maintaining collaboration with colleagues, in particular, has necessitated changes in the ways we share business ideas. With traditional methods of promotion being limited , we've had to make more use of virtual spaces to get the word out to prospective customers and clients. Virtual events, therefore, are growing rapidly in popularity and becoming increasingly commonplace.
As well as adapting to working from home, we're also having to rethink how we maintain a sense of community, and how we socialize. How do we maintain bonds with those closest to us, and how do we continue to forge connections with new people? There's a need, then, to find ways of combining the two: holding virtual events that bring people together.
This is particularly important, it seems, for the real estate industry. The sector has taken a buffeting amid such widespread economic uncertainty, and it needs to find effective methods of marketing to continue to drive sales and revenue.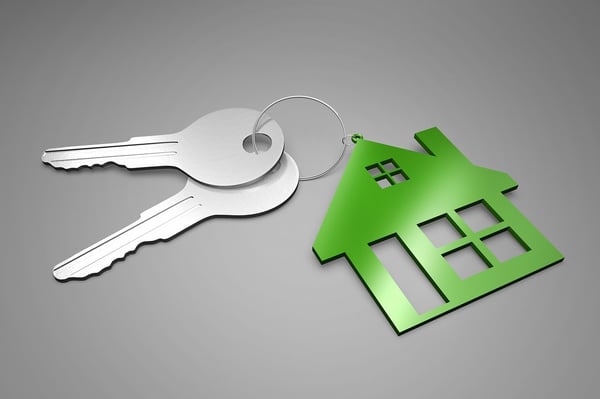 Of course, we all need a roof over our head, and so there will always be people looking to make the move to a new home. But try to put yourself in the shoes of the house hunter, and think about the all-important customer experience. When buying a house, your clients are not just looking for brick and mortar but a vibrant community as well.
So when it comes to selling homes, it's important to convey that sense of community. Prospective buyers want to feel that there'll be a real sense of belonging as they carve out a new life for themselves in their new home. Virtual events can be a very effective way of achieving this, and many real estate marketers are making very effective use of them.


What are Virtual Events?
In a nutshell, virtual events are organized gatherings that take place remotely, online, rather than in person and face-to-face. They make a convenient option if, for whatever reason, there are people who can't venture out personally to attend an in-person event.
As well as being convenient, another important benefit of virtual events is that it can accommodate a scalable and large audience of attendees. This makes the logistical aspect of arranging these events much simpler. There are no concerns about finding a suitable venue that can accommodate a sufficient number of people, or that's in a location which is easy enough for them to reach, and so on.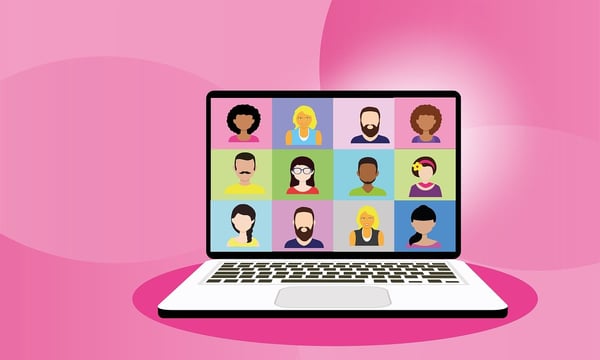 Instead, you can just send attendees the relevant URL and let them come along to the event virtually. There are various tools event organizers can use to hold these virtual meetings, making the process of arranging them relatively simple.
With the growing popularity of virtual events it's up to organizers to ensure that their events stand out from the pack. It's not enough just to organize a virtual event without putting any real imagination into it.
The important thing to remember is when you're organizing a virtual event, you have to do more than give people the hard sell. Certainly, virtual events can be very effective at boosting revenue and driving transactions. They've already been put to very good use when it comes to boosting e-commerce sales. But today's consumers are extremely savvy, and they're looking for something that makes them feel.


Benefits of Virtual Events
As we alluded to in the previous section, the most obvious advantage of virtual events is that they're easy to organize and you aren't constrained by the limitations of physical space. This, in turn, greatly expands your potential reach. More people, from a wider range of backgrounds, can attend your virtual event. They can do so from the comfort of their own home, or wherever else they happen to be.
As an added bonus, virtual events are also much cheaper to organize. You don't have to go to the trouble of hiring a venue and acquiring all the accoutrements that go with hosting an in-person event. You'll still need the right project management tools to help you keep everything organized, but otherwise there's a lot less outlay involved.
Virtual events also provide you with a greater degree of control over what actually goes on with regard to the event. When your event is organized remotely via secure video conferencing, it's much easier to deliver a seamless online experience for your attendees, minimizing the risk of disruption.
Of course, on occasion technology can still let you down - the online experience is, as yet, still not flawless. But, on the whole, it allows for virtual events which are easy and cheap to arrange, convenient for guests to attend and relatively straightforward for you to control.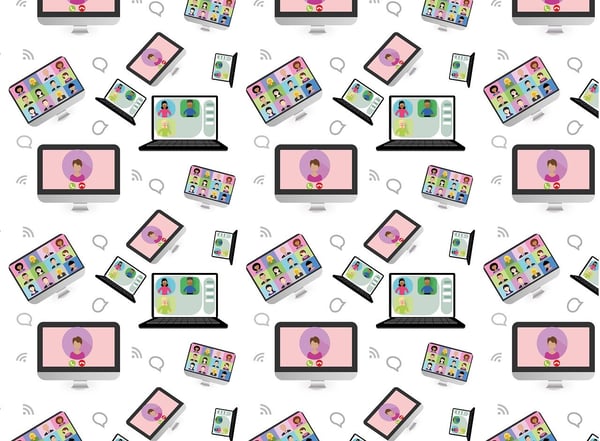 6 Top Tips for Real Estate Virtual Events
Having outlined the potential advantages to realtors of holding virtual events, we'll now move on and list some important tips for doing so. Virtual events can take many different forms, and it's important to think about which type of event could be most engaging and effective.
Here are our top tips for real estate businesses looking to organize successful virtual local community events.
1. Foster a sense of community
When arranging virtual events, and community-oriented events in particular, it's important to actively encourage people to build stronger community bonds with one another, where you can. When people come to buy a new home, they value community and generally want to get involved in their local area.However, it can be difficult to know where to begin.
This is where your virtual local community event could come in very useful. Think about what the needs of the local community are, and where you can help. Perhaps you could organize a virtual fundraising drive for a local school. This isn't just a practical way of doing good in the local community; it also helps to generate positive PR, boosts awareness of your brand, and generates genuine goodwill.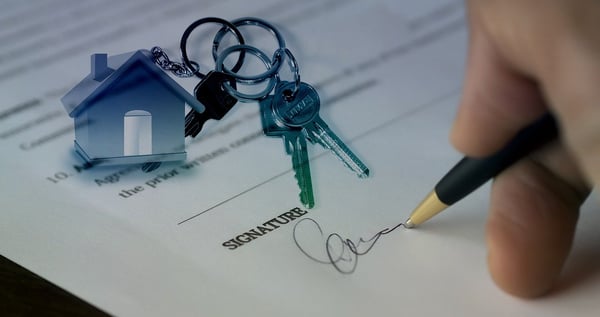 2. Don't neglect expertise
While virtual community events provide a great opportunity to bring people together, it's also important not to forget the value of your real estate expertise. People value expert opinion and actively seek it out - especially when they're considering making big-ticket purchases such as housing.
It doesn't necessarily have to be an expert on housing. It could be someone with specialist advice on renovating houses. Or perhaps even a local historian who can provide a little more background for people who've recently moved to a certain area or are thinking of doing so.
When you're organizing a virtual community event, then, it's worth considering adding a local guest expert speaker to the bill. This can be very effective when it comes to generating interest and attracting attendees.
3. Keep it relevant
If you're going to host a virtual event that really strikes a chord with people, you'll need to ensure that it's directly relevant to their needs and interests. When it comes to real estate, there are a few key areas to focus on. These include location (obviously the first consideration for buyers), community, market prospects, the process of buying a home, and lifestyle factors.
Don't forget, with the growth of virtual events, it's very easy for people to grow weary of them. In order for your virtual event to stand out from the crowd, it has to offer something that's both distinctive - in other words, that doesn't simply ape what other realtors are doing - and directly relevant to what sellers and buyers are actually looking for. Position yourself as a helpful resource that sellers and buyers can rely on through the content of your event.
4. Keep attendees engaged
When you're arranging a virtual community event, it's important to understand that it must involve more than just great content or interesting expert views. We've already noted the importance of taking the customer experience into account. Whatever walk of life you're in, from retail to running an IVR call center, you have to consider the overall experience rather than just offer a service or a product.
So it is with virtual real estate events. Attendees like to feel like they're playing an active part in the proceedings, so you should make sure there are opportunities for them to do so. Workshops, for instance, are great at getting attendees to play an active role. This all helps to generate a buzz around your virtual events, and encourages people to spread the word about them via social media. This brings us neatly on to our next point.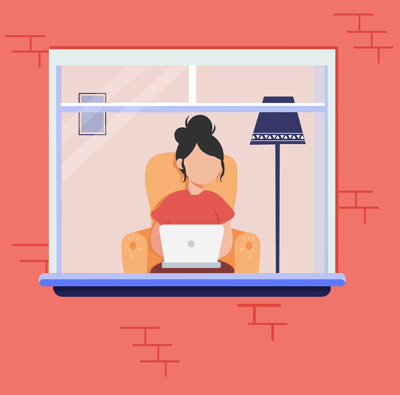 5. Be inventive about promotion
An important aspect of staging community events - whether in-person or remote - is using them to build up a bigger client base. The point of holding these events is to bring in new people, arouse their interest, and then hopefully take them further along their journey towards completing transactions. You should think carefully about how you're going to reach out to people and give them the encouragement they need to join your event.
There's more to this than just knowing how to create a newsletter, important though that is. You also need to make the effort to tap into your existing social media or email marketing following so that they get involved and take an interest in whatever event your organizing.
Encourage them to join the discussion and learn more about the community they'd be joining if they chose to buy a home in a particular area. You should also contact other local businesses that are actively involved in the community and invite them to get involved. They can use their own social media following to help promote the event.
6. Choose the right platform
Another point you shouldn't overlook when organizing a virtual community event is choosing the appropriate platform. This isn't quite as straightforward as it might sound. You must remember that your virtual event could have hundreds, maybe even thousands of people who want to attend. The platform you eventually choose, therefore, must be technically capable of meeting this level of demand, as well as being sufficiently user-friendly.
Take the time to research the various streaming platforms you could use and assess what their respective capacities are. Will they be able to accommodate the number of participants you're hoping to attract? What about mobile devices - will they be accessible to mobile users?
Asking questions like these will go a long way to helping you find a platform that's suited to the needs of event organizers and participants alike. Live video streamed via social media often attracts high levels of user interest, so this is something you shouldn't neglect.
Conclusion
The ever-growing plethora of technologies that are working their way into our daily lives seems to leave us asking a lot of questions.
Virtual events are here to stay, and a lot of marketers are already making great use of them to promote products, commodities, services, and over and above all that, a lifestyle.
When your real estate business comes to organize virtual local community events, then, it's essential that you have a clear idea of what you're hoping to achieve with them. Whether you're introducing would-be buyers to a new location or holding a workshop with sellers on how to get more for their home, virtual events need to be relevant, informative, and engaging.
Whatever virtual event you decide to hold, keep your eyes on the prize. The events are growing in importance when it comes to driving transactions, and that's only going to continue. This clearly applies, too, to the real estate sector. If you can get your virtual events right while others are still adapting, you could be in a great position to gain a crucial advantage over your competitors.
---
Claim your free Business Page

to get started on Nextdoor. For resources on how to use Nextdoor to stay connected with your local customers, pertinent news affecting businesses, and more,

follow us at

@nextdoorbusiness

on Facebook.