As neighbors in cities, suburbs, and rural areas continue to invest in their local economies, they're often influenced by what those in close proximity recommend and use.

New data from Nextdoor shows how important neighbor recommendations can be when it comes to making purchasing decisions. Read the full report here.

Some highlights:

Recommendations are a major topic.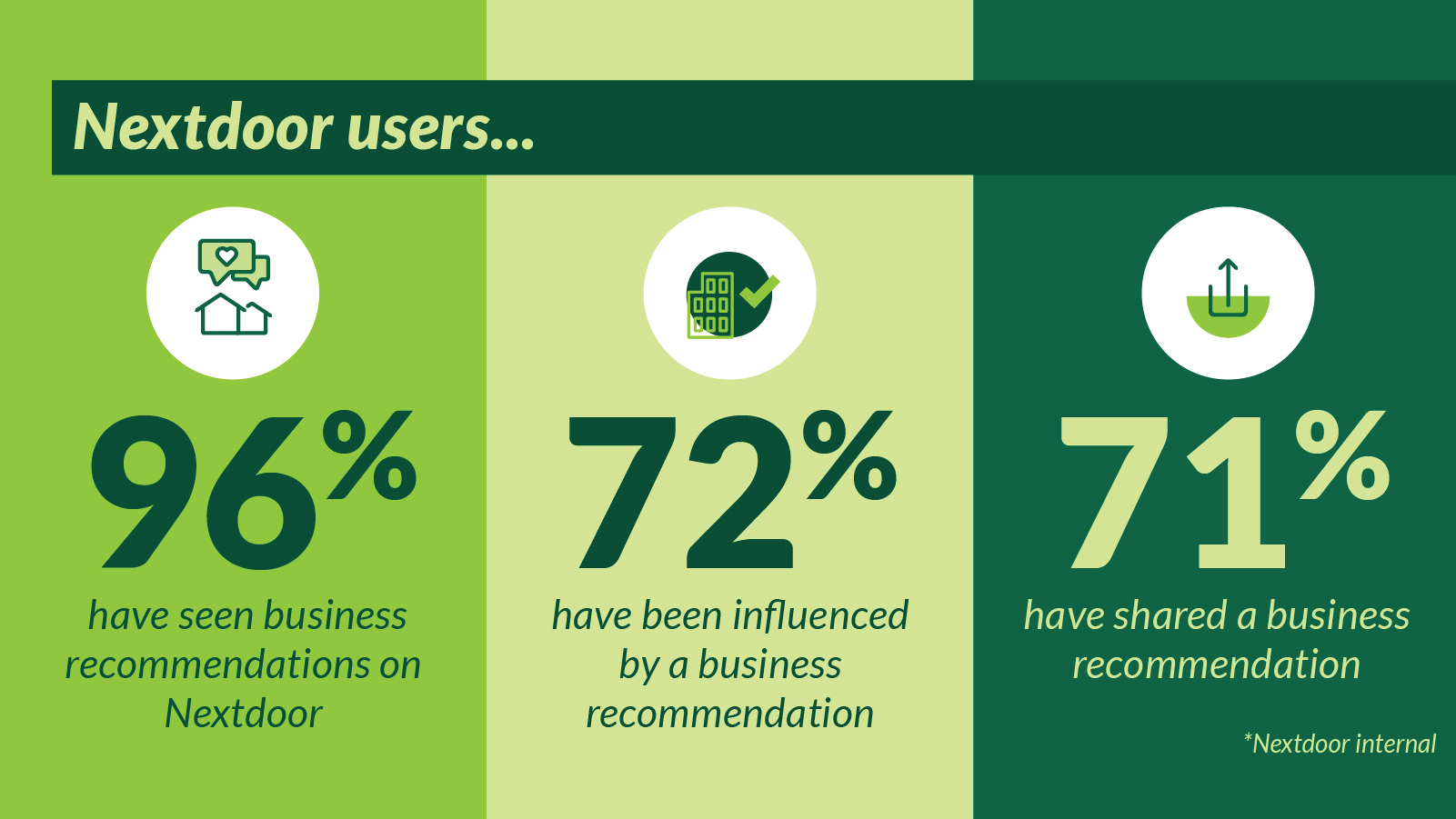 Nextdoor users value neighbor recommendations, whether they live in a city (90%), a small town (89%), a suburb (89%), or a rural area (89%). 96% of neighbors have seen business recommendations on Nextdoor, and 72% say they have been influenced by one. 71% have shared one.

What are neighbors looking for?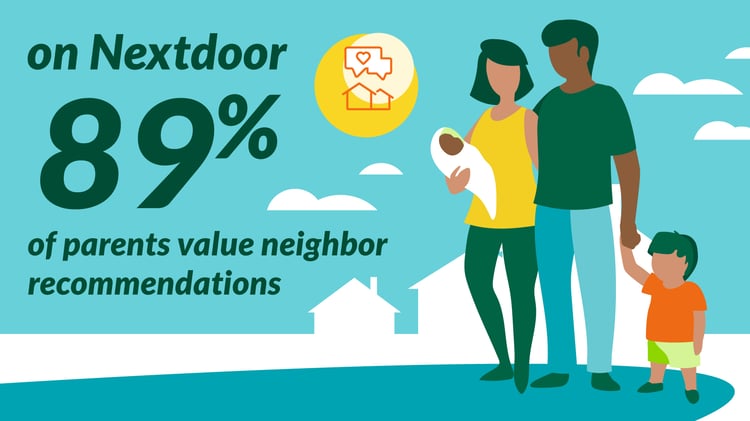 78% of parents with children at home say they value neighbor recommendations, and that number jumps to 89% for parents on Nextdoor. Women are more likely to be influenced by neighbor recommendations for events & attractions, home & garden, and food & drink. Men are more likely to be influenced by neighbor recommendations for video games, travel, and personal finance.

Neighbors influence car and home security purchases.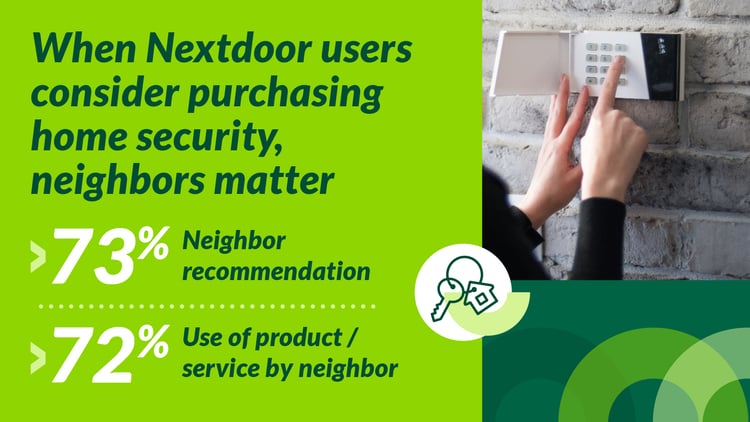 72% of neighbors say they're impacted by what their neighbors use when considering home security purchases. When considering auto purchases, 66% say they're impacted by what their neighbors drive.
The impact spans several categories.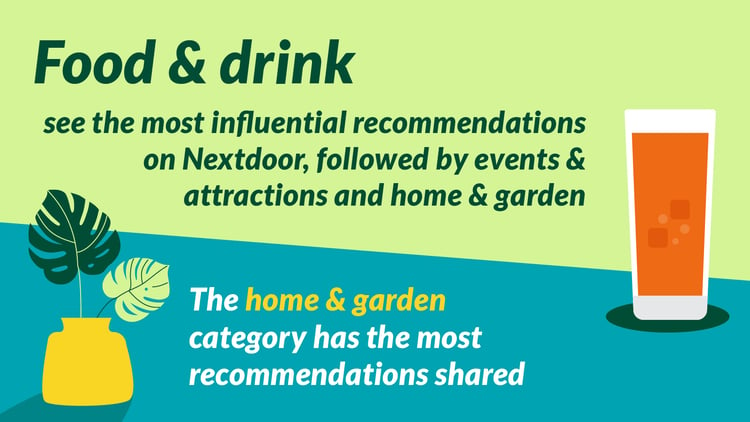 Food & drink see the most influential neighbor recommendations, followed by events & attractions and home & garden. The home & garden category has the most recommendations shared.

Inspired by these neighborhood insights, Nextdoor is also launching Nextdoor Create, an in-house collective of marketing professionals who leverage the power of the neighborhood to drive local connections between people and brands. Together with advertisers and agency partners, Nextdoor Create develops engaging campaigns like Make Every Block Better (with H&R Block), the Treat Map (with Party City), and the COVID-19 Vaccine Map (with Albertsons Companies and Moderna). Watch this video to learn more about Nextdoor Create.
Lastly, we're searching for 100 Super Amazing Neighbors. Do you know a neighbor or local business owner who goes out of their way to spread joy, offer help, or perform acts of kindness? Nominate them for the Nextdoor 100 and get them the recognition they deserve!
Stay tuned for more from our Insights series. Missed past #NextdoorInsights? Find them below: