Get ready to unwrap 2023 holiday shopping trends. In partnership with SmartCommerce, we have released a joint white paper on holiday trends and insights from consumers across the U.S. Check out some of the insights below and don't forget to download the full report here.
Holiday shopping is a long process that starts in the early fall for many Nextdoor neighbors and consumers. 41% of consumers will start holiday shopping before Halloween while 62% will do the majority of their shopping during Black Friday/Cyber Monday.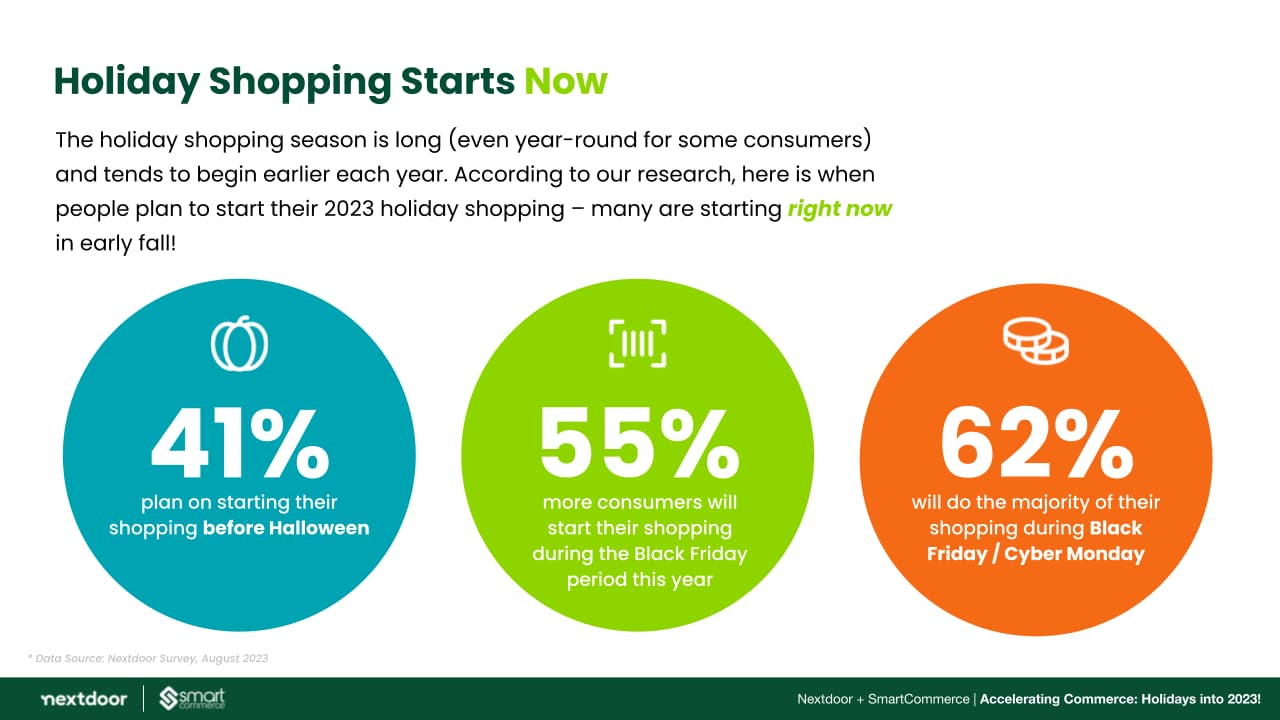 Consumers who have predominantly embraced online shopping are likely to continue their digital-centric approach in the foreseeable future. Furthermore, there is a notable and growing trend where an increasing number of consumers are transitioning towards a more balanced shopping strategy, dividing their purchases between online and in-store.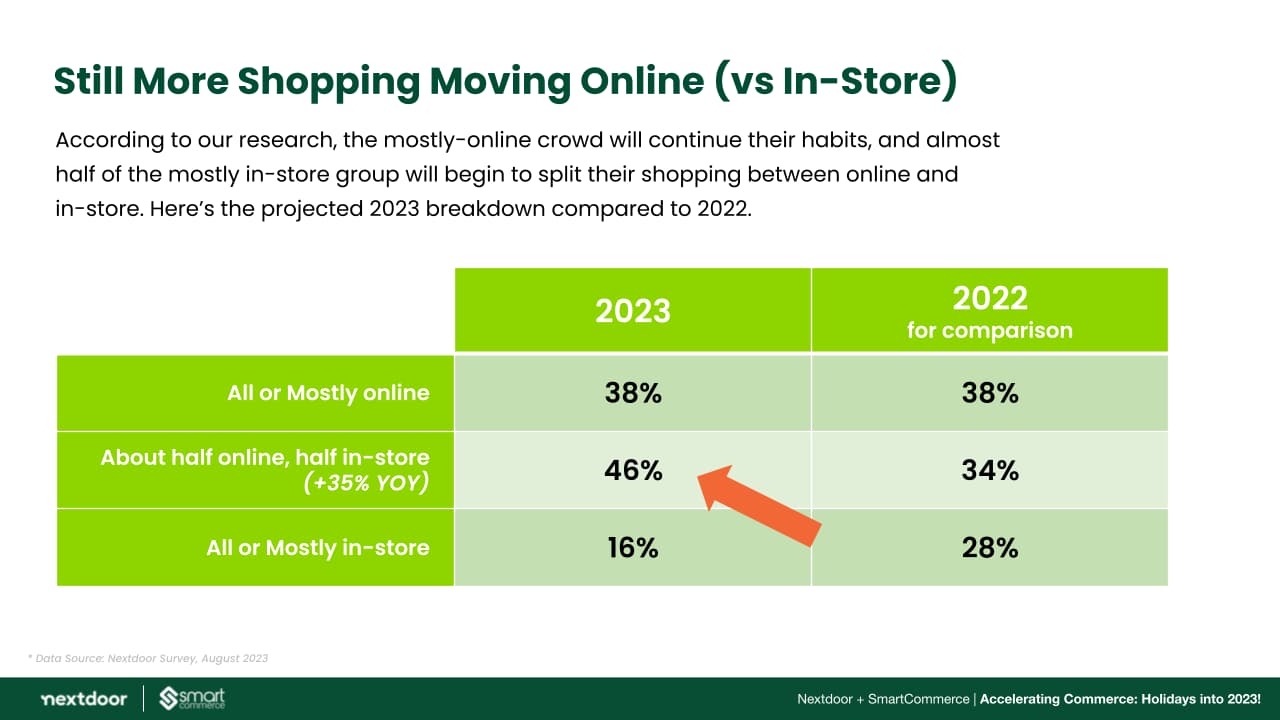 Mobile continues to play a role in holiday shopping as 74% of participants used their mobile devices to build their most recent online orders. Consumers are increasingly viewing their online shopping carts not just as static collections of items, but as dynamic and adaptable shopping lists that can be modified, updated, and fine-tuned to meet their evolving holiday needs.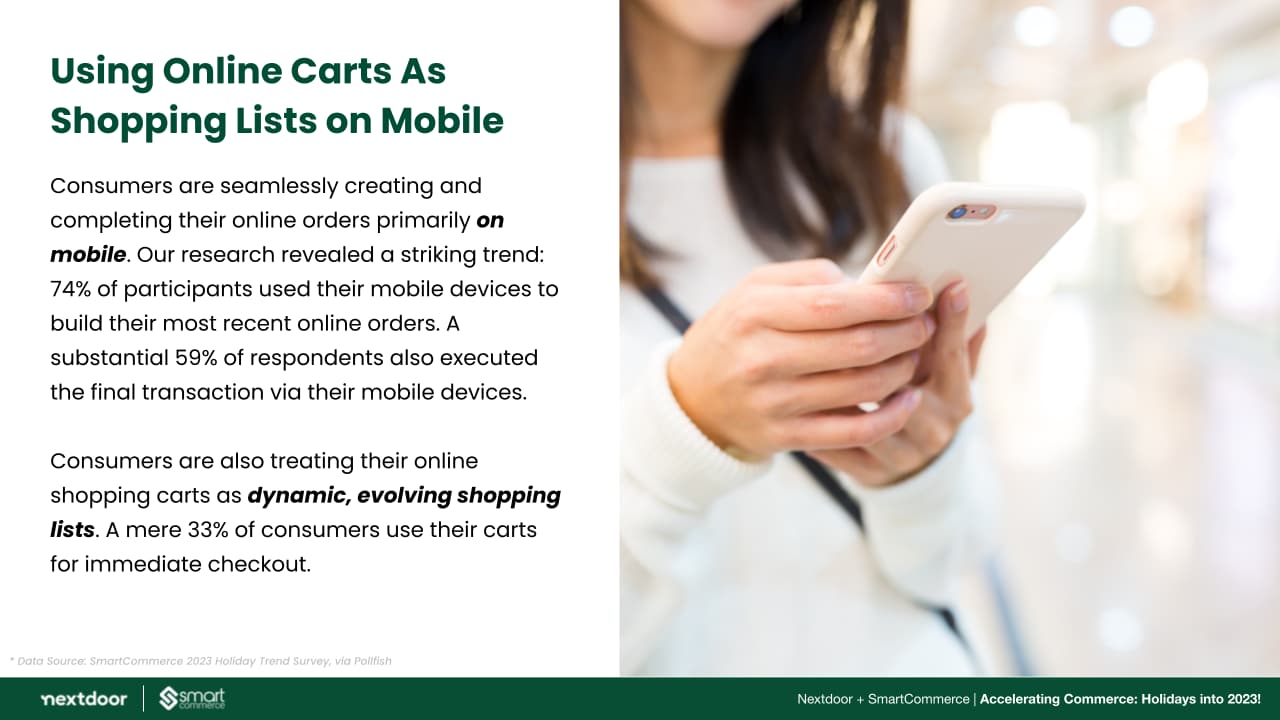 Many consumers will aim for their dollar to go further. Offering rewards like free shipping, free returns, loyalty programs or discounts will benefit retailers during the holiday shopping season.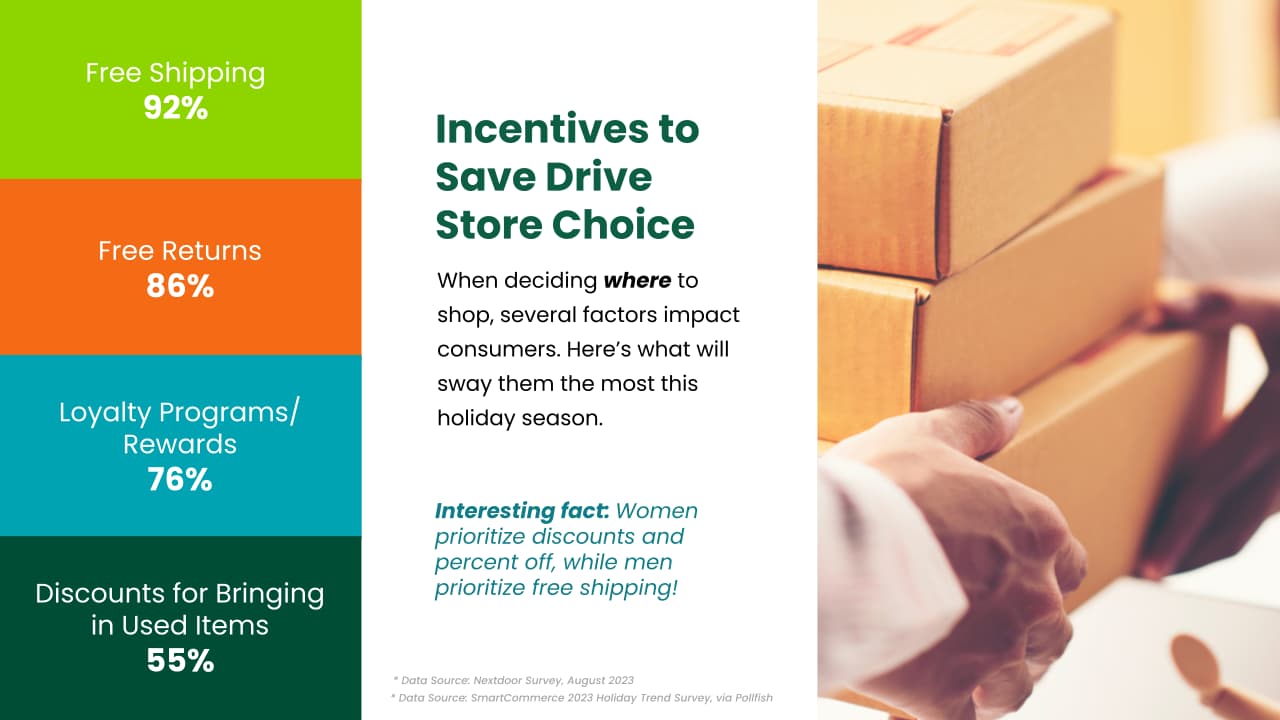 To download the full report visit SmartCommerce x Nextdoor 2023 Holiday Shopping Trends.
To learn more about how Nextdoor helps businesses convert neighbors into customers here: business.nextdoor.com/enterprise
Source: Nextdoor Survey (August 2023), SmartCommerce 2023 Holiday Trend Survey, via Pollfish