---
This article was updated on January 10, 2022

Business Page Updates for the New Year
With a new year comes the opportunity to start anew. You know the adage: "New Year, new you"? Many people make resolutions to deep clean their homes, eat healthier and exercise more, and set new goals for the year, all to help them get organized and stay focused. While taking a fresh approach in the new year is great for your personal life, you can also apply the same discipline to your business.
As a small business owner, take advantage of the new beginnings that come with the new year to do some housekeeping that will set your business up for success all year long. That includes giving your Nextdoor Business Page a refresh. If you haven't done so yet, claim your free Business Page to start connecting with nearby customers and build an online presence in the neighborhoods that matter most to your business.
Whether this is your first time updating your Business Page or are looking to give it some updates, follow these five tips to give your Business Page a fresh look for the new year.
#1 Add a cover photo
Your cover photo is one of the first things neighbors see when they visit your Business Page. Adding a high-resolution cover photo that represents your business will help grab neighbors' attention. Consider adding a photo of the interior or exterior of your business, of your product, or previous work that you've done. But don't just stop at your cover photo. The new year is also a good time to update your profile photo with your new headshot or logo.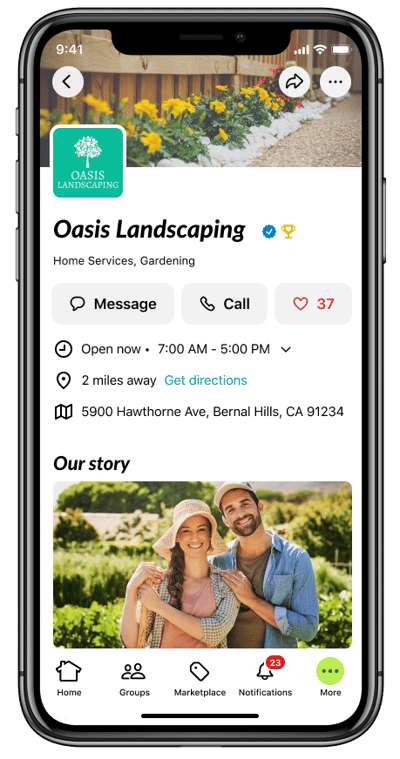 #2 Add multiple photos to your photo gallery
Beyond your cover and profile photos, your photo gallery helps give new and potential customers a better idea of what your business is all about. Make sure the photos in your gallery are updated. Add eye-catching, high-quality images that represent your business, employees, or clients and customers.
For example, you can add a photo of a home you recently helped sell, the new menu at your restaurant, or your employees volunteering at a community cleanup.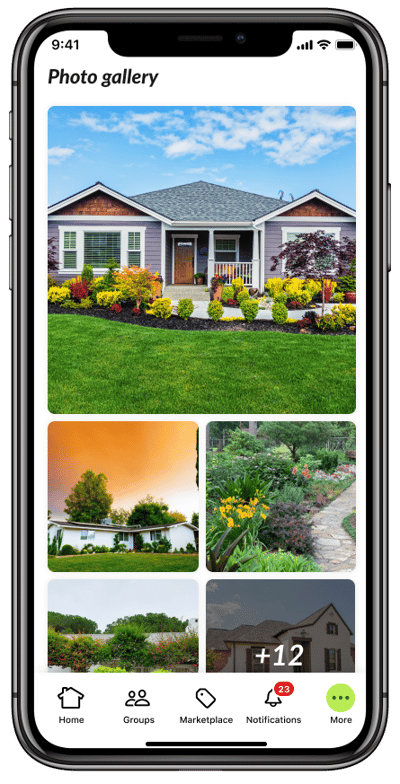 #3 Gather recommendations
Neighbors on Nextdoor actively promote local businesses. In fact, they've already shared over 53 million recommendations for businesses. Recommendations give credibility to your business, help set you apart from competitors, and are critical to many local businesses that rely on word-of-mouth referrals.
Reach out to previous clients or customers who you worked with over the holidays, or who may not have written their recommendation last year, and ask.
#4 Tell your story
Share your founding story, your company's mission, or what makes you different from other businesses like yours. Give neighbors a glimpse into what makes your company tick. Not sure where to start? Read our tips for elevating your brand story.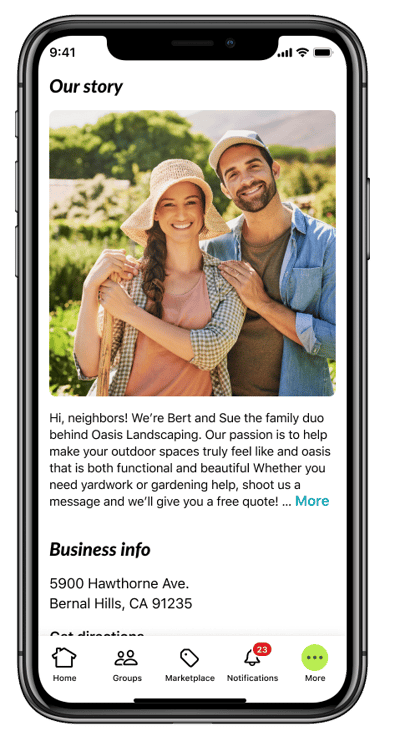 #5 Update your contact information.
Make sure your physical address, website, email address, phone number, and business hours are up-to-date so that customers can reach you when and where you're available.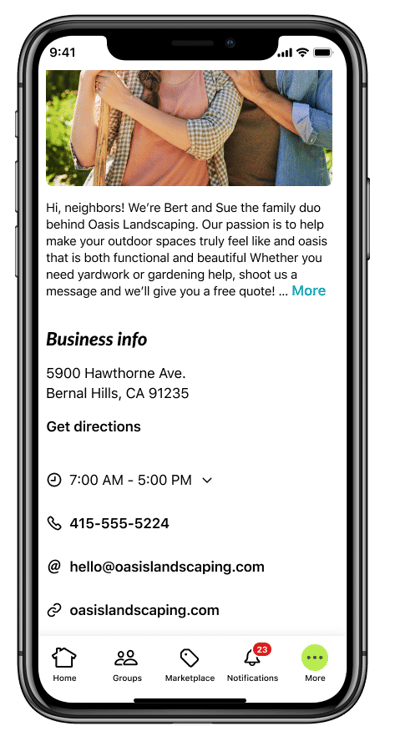 Start the new year with Nextdoor
The new year is full of fresh opportunities for your business. Take advantage of the opportunity available to you on Nextdoor by creating your free Business Page today. Cheers to a successful and prosperous New Year.