---
Relationships are ultimately what drive business for real estate professionals. The last person you helped buy a home can refer you to their friends and family. So can the mortgage broker that you routinely recommend to your clients, or the construction crew that you worked with to fix up a house you were listing. When delighted clients and business partners choose to publicly share about their positive experiences with you, you win.
But leaving things to chance – that your clients or business partners will naturally talk about you without any prompting – is too risky. The health of your business depends on your reputation: how other people perceive and talk about you. As a real estate professional, you can and should be intentional about your word-of-mouth marketing strategy in order to stay top-of-mind and continually earn new business.
Read on for the top 6 word-of-mouth marketing tips directly from real estate experts:
1. Partner with other local professionals.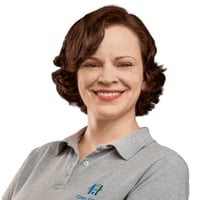 Melanie H. of Creo Home Solutions in Maryland knows that it's important to lean into other professionals in the real estate space. "We partner with several other local real estate professionals and businesses to ensure that we can assist anyone who comes our way," Melanie says.
It sounds obvious, but as a real estate agent, it's worth the effort to build and maintain relationships with other local businesses, from mortgage brokers to house painters to landscapers, as part of your real estate marketing plan. Not only will you be a resource to your clients when they're in need of a recommendation, but you'll ensure that those other businesses refer you first to their clients.
Consider hosting a backyard BBQ or evening mixer at your house and invite all of your business partners and affiliates so that everyone can network. If you provide value to them, they're more likely to send business your way.
2. Create YouTube videos to improve discoverability.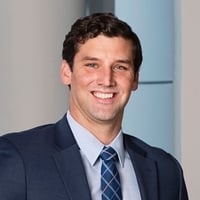 Chase M. of the Michels Group in Downers Grove, IL likes to create YouTube videos to reach more people. According to Chase, "YouTube is important because it ranks very high on Google searches, so your videos will be easy to find when searching your name or the property address."
Creating video content can seem daunting, but you may already have what you need right at your fingertips. If video isn't yet part of your marketing toolkit, you can start small by using your phone to record a video walk-thru of one of your listings to promote an upcoming open house. Post the video to YouTube, and be sure to include a title and description (with the property address and features) so it ranks higher in search results when people are searching.
3. Partner with your local school district.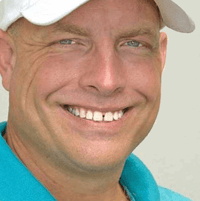 An untapped resource that you may already have connections to is the local school. Benjamin R., Texas real estate agent and founder of My Active Agent, says, "The school is the heart of the local community. By working with faculty and students, you not only gain the trust of the parents, but the community as a whole. The key to real estate agents gaining clients is to be well-known and trusted in their communities."
Not only does Benjamin donate 10% of his commissions back to the school district, which encourages the schools to refer him, but he also volunteers as an advisor in their entrepreneurship institute, teaching real estate investing to local students.
Like Benjamin says, schools are core to the local community, and finding ways to support the school – whether financially or through volunteer efforts – can ingrain you as the go-to agent.
4. Get social with your passions.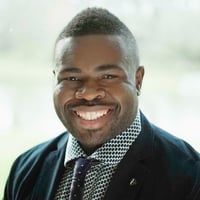 Brandin J. of Incisive Realty, LLC in Florida finds various projects that he is personally passionate about and contributes to them through volunteering. He says, "Through volunteering you meet a variety of different people, and eventually you'll end up meeting someone who is either looking to buy a house or sell their house. The key is to be genuinely interested in people's lives, and I find that it is easier when you are involved in activities that you are passionate about."
Tap into your hobbies – from running to pottery making – and connect with others who share your passion in order to meet new people. Building relationships through shared experiences makes it more likely for people to trust you and employ your expertise. Don't forget to make sure you're getting involved because you genuinely enjoy the activity, not just to find new business.
5. Reward clients for their written recommendations.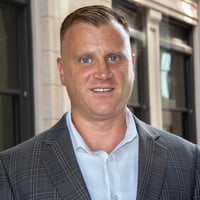 After a home goes under contract or closes, Kris L. uses an automated email to ask the client about their experience, and to write a review. According to Kris, "Once they write us a review, we mail them a free t-shirt with our logo on it to say thank you. This works perfectly because every time they wear the t-shirt, someone inevitably asks them about it and they start talking about how much they recommend our company, ISoldMyHouse.com."
Each t-shirt costs Kris about $15, including shipping, and he said each one results in a return of thousands of dollars.
An incentive is sometimes the extra push it takes to get clients to sit down and write a review of your business. Consider providing something that helps build awareness or that serves as a conversation piece to extend the life of your positive review.
6. Use Nextdoor to connect with local homeowners.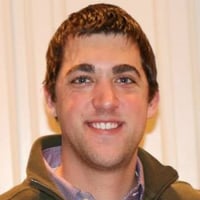 According to Andrew H., Nebraska-licensed real estate agent and owner of REthority.com, "We've found Nextdoor to be highly effective. An agent can buy a territory, which lets them promote their listings to thousands of users in specific ZIP codes of their own choosing. Even better is that these territories are only sold to a limited number of agents, which means limited competition for you."
75% of the members on Nextdoor are homeowners, so becoming a Neighborhood Sponsor allows you to target your marketing to specific ZIP codes and tap into an audience that may be looking to sell their homes. You may share two custom content posts each month, so you can build your brand by sharing your local expertise, promote your listings, or engage with neighbors about what's going on in the community with a real estate poll. See some examples of what Neighborhood Sponsors share with their monthly posts.
If you're a real estate agent, you can implement these real estate marketing strategies today. If you're not yet on Nextdoor, get started today by claiming your free Business Page.