---
For local businesses, community support is vital. Oftentimes, your most valuable customers are the ones who live nearby — your neighbors.
In fact, our newest Nextdoor Neighbor Survey found neighbors continue to be active supporters of local businesses. 91% say supporting small, local businesses is important to them and 78% of neighbors shop at, patron, or hire a local business at least once a month.
When it comes to growing your business, Nextdoor neighbors are the ones you want to get in front of. Read on for our latest Nextdoor Neighbor Insights and get relevant tips to help your business thrive.


New customers are looking for businesses like yours on Nextdoor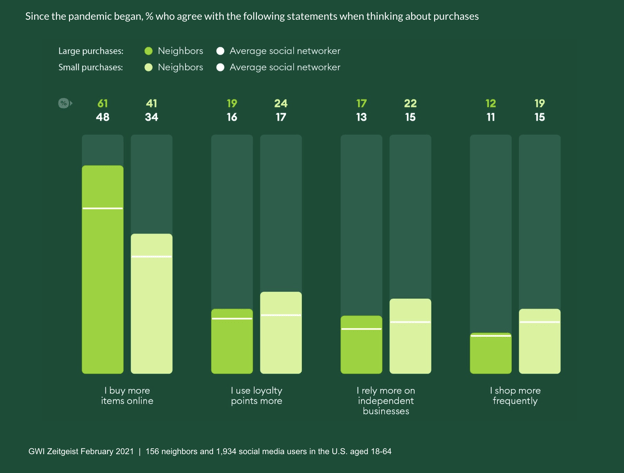 62% of Nextdoor neighbors have discovered a small business on Nextdoor. If you're looking to attract new customers like these neighbors, be sure your business is on Nextdoor. By claiming your free Business Page, you'll be able to easily build an online presence and get your business in front of your local community.
Tip: Keep your Business Page updated


Your Business Page should always be updated and relevant. Make sure your page reflects the most accurate information so that when neighbors discover you, they know exactly which services or products you offer, where to find you, and how to reach you.
When updating your page, think about seasonality. Whether it's the start of the new year, changing seasons, or holidays, if there is a natural tie between a seasonal theme and your business, lean into it. This shows neighbors that you are active on your page and your services are relevant.
Here are some ways to consider updating your Business Page:
Use Business Posts to share important updates about your business
Swap out photos so they reflect the current season
Audit your business information to make sure important content like your address, hours of operation, and contact information are accurate


Your business story is your unique selling point
% who say they're supporting local businesses more now than before the pandemic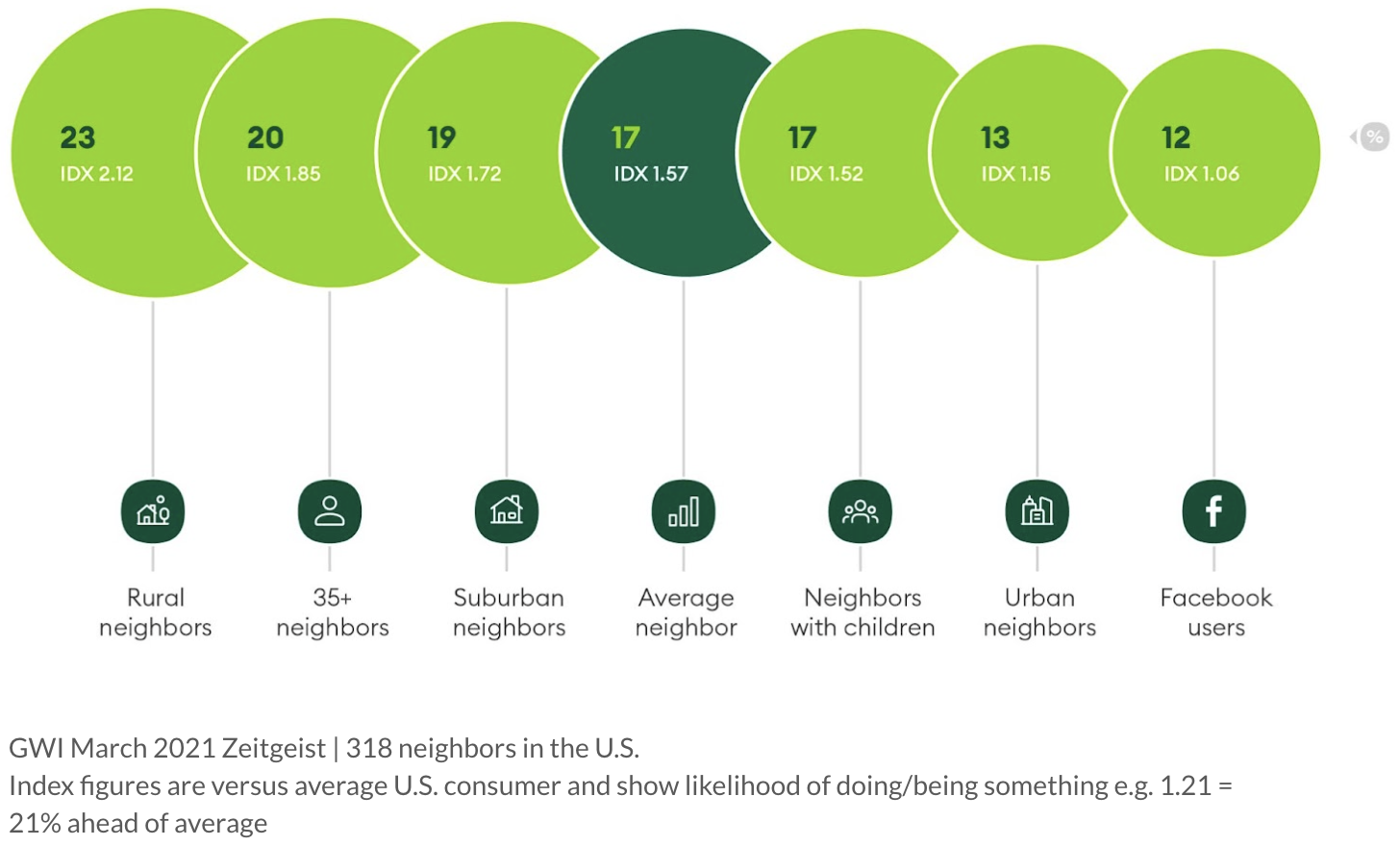 Your business story is what makes your business stand out from others. It's also the reason many potential customers will decide to support your business. In fact, 87% of Nextdoor neighbors are more likely to spend money with a small business if they know something personal about it, like their backstory, history in the neighborhood, or people who work there. Be sure your unique story is easy for a potential customer to find.
Tip: Share your business story
Nextdoor makes it easy to share your business story. On your Business Page, there's an "Our Story" section. This is where you want to include a few lines introducing yourself and your business.
If you're unsure of where to start, here are a few tips to help you start crafting a compelling story that will attract new customers.
Cover the basics — the who, what, when, where, and why of your business
Get personal — what does your business mean to you?
Be concise and conversational
Highlight your accomplishments
Add a call-to-action so potential customers know what to do after reading about your business


Build your reputation

A customer endorsement goes a long way in helping other potential customers make decisions on where they'll spend and who they'll support. For example, 78% of neighbors say they are more likely to trust a small business when it's recommended by a neighbor on Nextdoor. Word-of-mouth is a powerful tool, no matter the size of your business.
Tip: Encourage customers to Fave and recommend your business
On Nextdoor, it's easy (and free) to build your reputation. When a neighbor Faves and recommends your business, it showcases the trust and support customers have for your business.
Your Faves are represented by the green heart icon at the top of your Business Page. The number inside the icon is the number of Faves your business has. Your recommendations, or written endorsements, are displayed on the recommendations section of your Business Page. They're also displayed in Nextdoor's newsfeed, which helps your business get discovered by Nextdoor neighbors.
How to build your reputation with Faves and recommendations:
Share your Business Page and ask customers to Fave or recommend your business

Use your unique Business Page link in emails, on your website, and on your social media accounts

Ask customers to spread the word about your business

Invite previous customers to share your Business Page on their own social channels

Use your recommendations as marketing content

Highlight previous customer recommendations on your marketing channels


Get the word out

Not only are Nextdoor neighbors strong supporters of small, local businesses, 68% say they are even willing to spend more with local businesses compared to big box retailers. Stay ahead of the competition and make sure neighbors know about any special promotions or offers your business has.
Tip: Promote your business with Nextdoor Ads
Nextdoor Ads are an easy way to promote your business and reach potential customers beyond your immediate neighborhood. Make sure neighbors know about any special offers or discounts you're running by creating a Nextdoor Ad.
Here are a few ad ideas to consider:
Offer a first-time customer deal
Share a Nextdoor-exclusive, locals-only offer
Promote savings on a bundle of your products or services
Get the word out about a flash sale
Promote a new product or service with a discount


Grow your business with customers who strongly support local
Nextdoor neighbors are valuable customers who strongly support local businesses like yours. Make sure your business stays top of mind by claiming your free Nextdoor Business Page. With a Business Page, you'll be able to build your online presence, share your business story, grow your reputation, and get the word out about your products and services. Don't let this important audience slip away. Claim your Business Page to get started.