---
Tips to Help You Create Your Best Local Deal
As a local business, you have the ability to promote deals and coupons on Nextdoor with the use of Local Deals.
We want your Local Deal to resonate with neighbors and ultimately drive business for you, so we've curated the following tips to help you create your best Local Deal:
1. Tap into seasonal events and holidays
Is Mother's Day right around the corner? What about the start of summer? Or, is it time for local students to return to school? As you think about what special deal you can offer to neighbors, try to find a local or seasonal theme to tap into.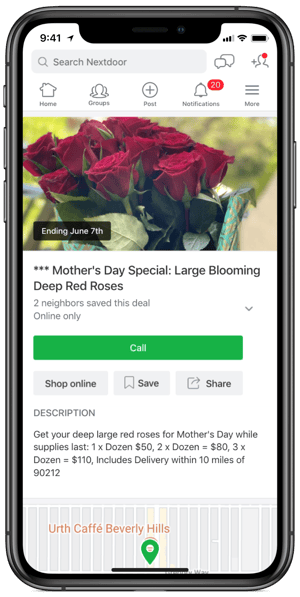 Bloom Envy offered a special on large red roses for Mother's Day.
2. Rerun a Local Deal that was well-received
Have you already run a Local Deal that was really popular with neighbors? Your Insights Dashboard can help you quickly compare and contrast your Local Deals to see which received the most engagement among neighbors. Easily re-run the top performer by clicking "Rerun deal".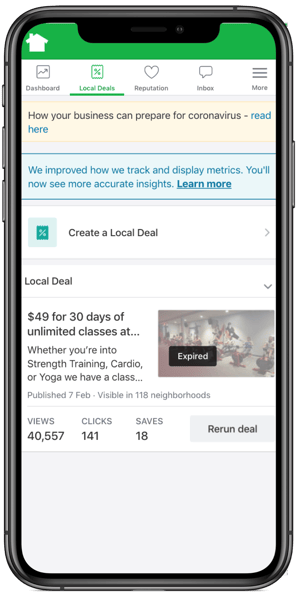 With the click of the "Rerun deal" button, you can quickly rerun a successful deal.
3. Get some inspiration from other businesses like yours
Need some ideas about what deals you can promote? Neighbors have been excited by these kinds of deals:
Percent off: 15% off air conditioning repair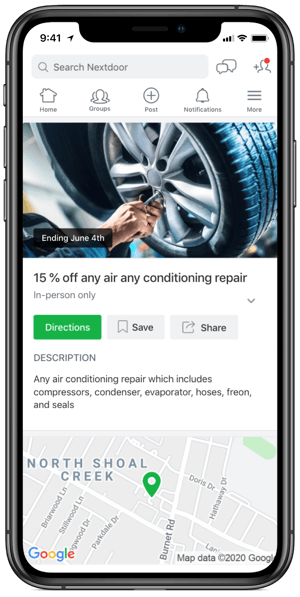 Price reduction: $1000 off Invisilign for new patients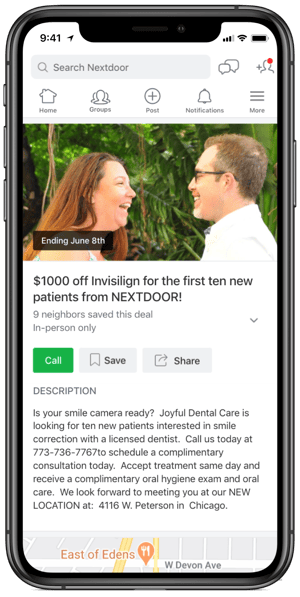 Fixed price special: $50 for pest extermination services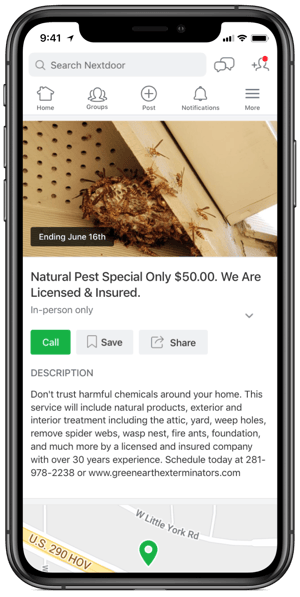 Free, or buy-one-get-one: Buy one pizza, get one 20% off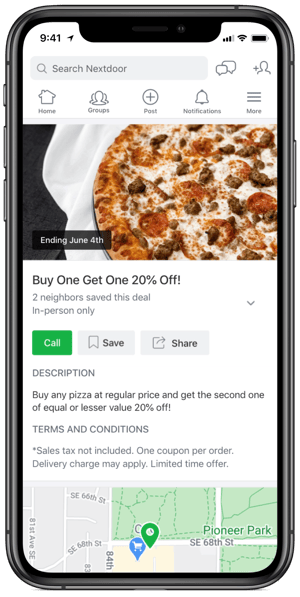 4. Target new neighborhoods or ZIP codes
With pricing starting at just $1.00 in some neighborhoods, you can target new neighborhoods – or even entire ZIP codes – with your Local Deal in order to broaden your exposure and reach more customers. With such affordable prices, you can expand your reach by as little or as large as you want.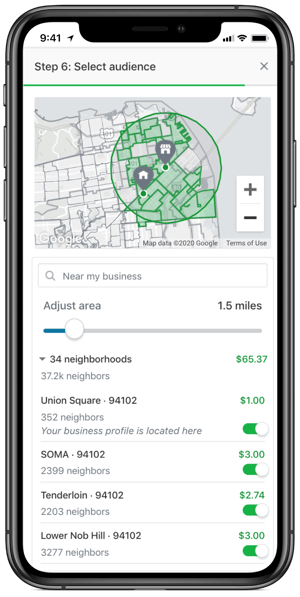 Adjust the radius of your target area in order to select new neighborhoods and broaden your exposure.
5. Choose your timing wisely
You can run a Local Deal for a minimum of seven days, and up to a maximum of 30 days. Your deal becomes available to neighbors immediately after you post it. Make sure you give neighbors enough time to take advantage of your deal while also building in a sense of urgency so that they don't wait around too long, either.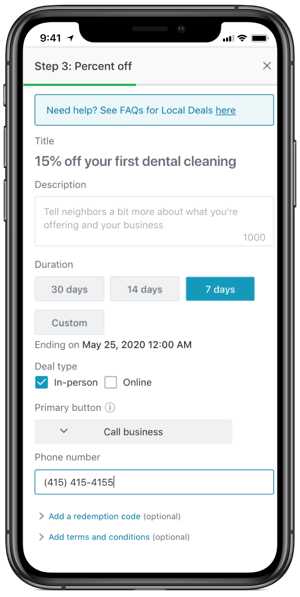 Select from our list of options for your deal's duration, or customize your own.
Head over to your Business Page and put these tips to use as and create your best Local Deal!